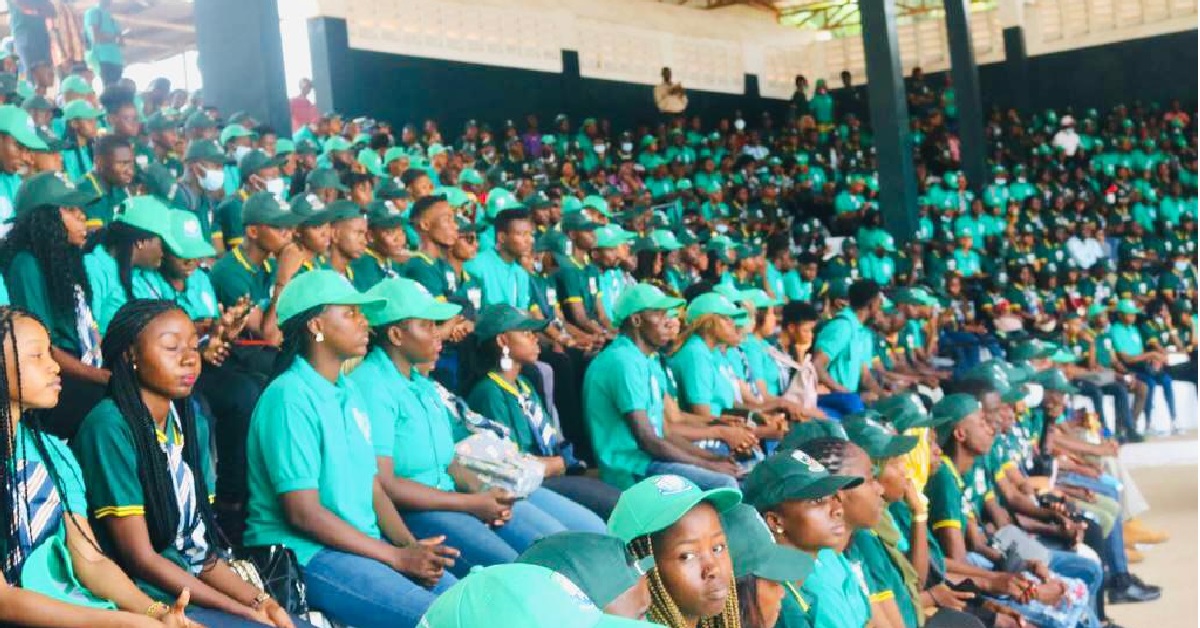 FBC Students' Orientation Promotes National Change Perspectives
Fourah Bay College(FBC) has held a Two-Day Orientation for its freshmen and women on 25th and 26th February, 2022.
The said orientation which took place at the Ajayi Crowther Amphitheater, Mount Aureol Campus,Freetown is believe to have generated a national change phenomenon by promoting the much-needed concept of behavioral and social change among students.
Defferent speakers at the event mainly gave explanations relating to the nexus between students' actions and their impacts on society. Moreso, the move is said to reinforce the ongoing process by the administration to shape its students into becoming productive and disciplined persons in society.
In officially welcoming the students in what is known as the FBC family, the Acting Deputy Registrar of FBC, Mr. Ibrahim Conteh said that the students should consider themselves special for moving a step further in achieving their goal of becoming alumni of the premier college of USL. He also advised the students to consciously adhere to regulations guiding their stay on campus, adding that such will be pivotal in instilling in them the concept of serving as role models to school-going children anticipating to experience university education in the near future.
In deputising the Vice Chancellor of USL, and the Deputy Vice Chancellor of FBC at the ceremony , the Assistant Deputy Vice Chancellor(I) of FBC, Professor John Abdul Kargbo said that the college administration is pleased to have the freshmen and women as their newest clients.
He however stressed that the students are expected to behave responsibly by adhering to the rules and regulations governing students activities on campus. He also stated that the provision of an enabling academic environment for students and staff are core values of the college, and unbiasedly enforcing laws to project and maintain the core values of the historic college are major priorities of the college's administration.
Moreso, Professor Kargbo encouraged the students to pay their fees and complete their registration in time in order to cement their eligibility status as students on campus.