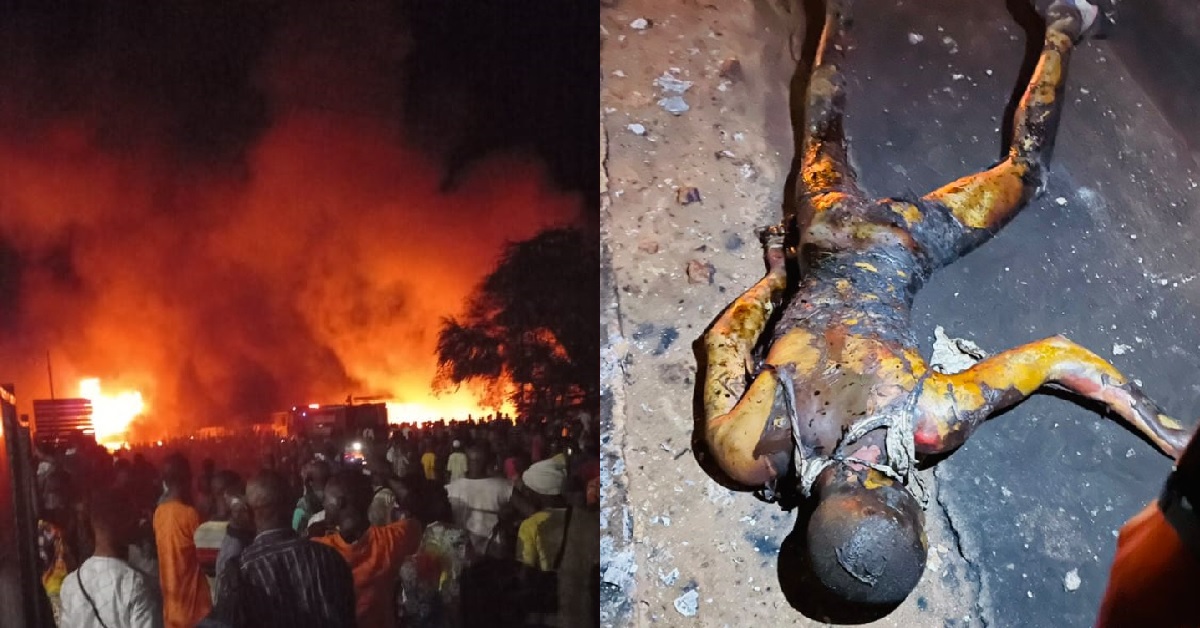 BREAKING: Fuel Tanker Explodes in Freetown
A fuel tanker exploded at PMB Wellington, New Road Junction in Freetown leaving many people injured and unconfirmed number of deaths.
According to sources, a forty feet NP fuel tanker and tipper truck collided which led the fuel tank to burst and caused spillage. Residents within the community were desperately fetching fuel in the street when there was spillage. Along the process, fire breakout which left the whole place on fire and caused lots casualties.
More than 400 deaths have been reported and dozens of houses burnt down. A bus loaded with people burnt. No one escaped and some vehicles nearby got burnt as well, shops and market tables were burnt to ash. Many victims have been conveyed to Satellite and Rokupa hospitals.
More details coming…