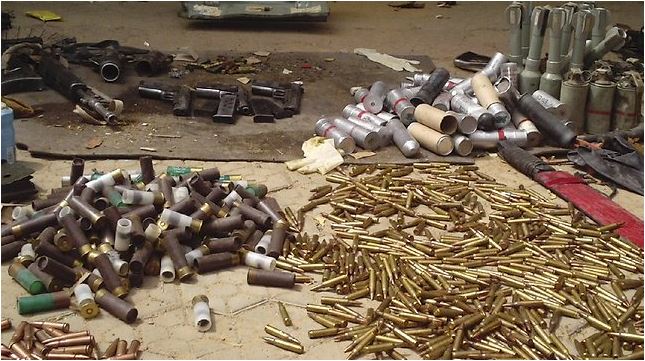 Guinean National Arrested With 40 Cartons of Gun Cartridges in Bo
Police in Bo last weekend arrested a Guinean national, Ibrahim Sawaneh with forty cartons of shot gun-cartridges allegedly bound for Freetown.
According to Bo sources to Global Times, the Police Team led by Inspector Bobson Fallah-Sellu was on search warrant from Kenema for a Peugeot vehicle with registration number RC 4560 which escaped from Kenema city the previous night.

On their arrival in Bo and acting on a tip off, the where-about of the driver, Abdul Rahman Jalloh was immediately located and he was arrested in a house near Shellmingo. The vehicle with the 40 carton cartridges was also found at a compound near the "How For Do" Lorry Park in Bo city.

It was further gathered from sources that the forty cartons impounded contain 56 cartridges each and there is strong suspicion in Bo that more cartons may be hidden elsewhere in the city.

"It is not known exactly why at this crucial time such dangerous ammunition will be brought to the country although we quite know that there are still evil people in our society who want to get money at all costs," an observer said.

All the cartridges and the owner, Ibrahim Sawaneh are presently at the Bo Police Station and the suspect is helping the Police with their investigations.
However, other close sources has told Sierraloaded that Ibrahim Sawaneh is a Servant to a Popular politician and chieftain of the All People's Congress, APC.
The name of the Politician could not be gotten as at the time of filing this report.