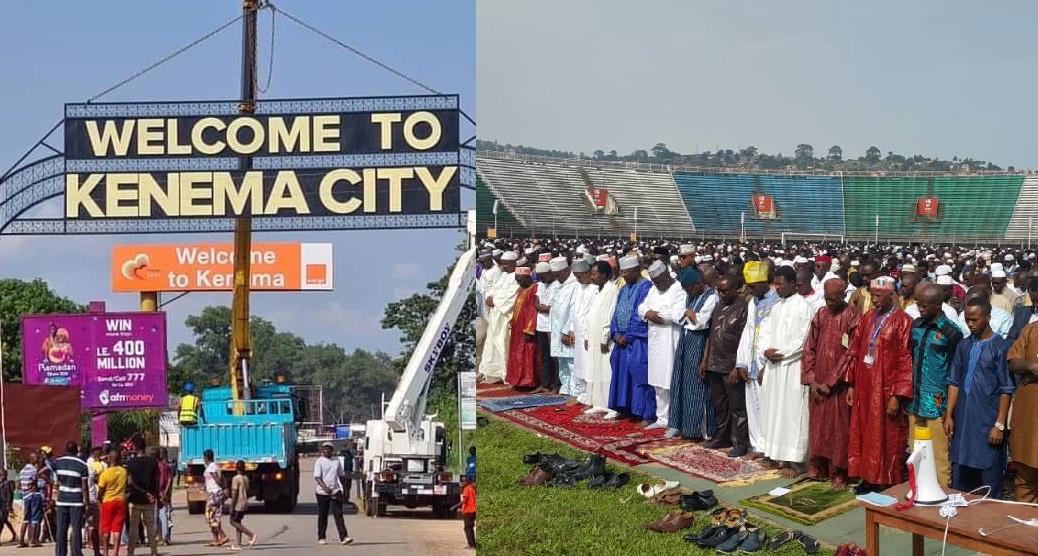 Kenema Magistrate Court Sentence Popular Imam to Prison
A magistrate in eastern Sierra Leone has sentenced the leader of a mosque to one month in prison Friday, for telling a local chief, "you don't know yourself."
Magistrate Joseph Toby of Kenema Magistrate Court II sentenced Imam Mustapha Koroma of Blama town, to an additional one month in prison, for threatening to destroy Chief Yeama Hassan Kogbaka's business.
Kogbaka also resides in the same town as Koroma.
Koroma will serve both sentences consecutively barring a successful appeal – which he vows to make as he was led away to the correctional center by police officers.
He described the verdict, and his imprisonment to TV-News24 as "completely unfair judgement."
In reading the guilty verdict before passing sentence, Toby of The Judiciary of Sierra Leone, allowed Koroma – who wasn't represented by an attorney at the hearing – to comment on the charges.
But Koroma didn't accept the charges against him, insisting he's done nothing wrong to warrant an imprisonment.
After hearing Koroma, the magistrate sentenced him to two months for the two charges he'd found him guilty of.
The case has had several hearings and continuances – but also some developments that included the jailing of this reporter in late April by this same magistrate.
Toby had refuted, among others, reportage by the reporter describing Koroma as an Imam – despite uncontroverted court testimony indicating he's an Imam.
In fact, in mid April, Toby, the magistrate, jailed the Imam for four days, and denied him bail – when he was arraigned on April 22.
Toby, then, didn't give any legal basis in open court, for refusing to grant the Imam bail – despite an attorney representing him at the time pleading on his behalf.
Rather, the magistrate said, he'd heard that the family of Kargbo had gone to the media to report him.
"I'm not granting him bail today. I even understood that they went and reported me at SLBC Radio and TV. So, until I hear the story on radio, he will be staying here," Toby said in open court.
But he promised to grant the Imam bail the following day.
"But for your sake, defense counsel, I will grant him bail only tomorrow, Friday," Toby said to the lawyer representing the Imam during that court hearing, and who'd pleaded for his client's release from jail on bail.
The Friday the magisrate was referring to was April 23 – and the Imam was returned to jail.
When the Imam was brought back to court from jail on that Friday, Toby granted him bail, and released him – just as he's promised.
Sierra Leone Broadcasting Corporation is a state-owned media house – where Toby reportedly once worked before becoming a magistrate.