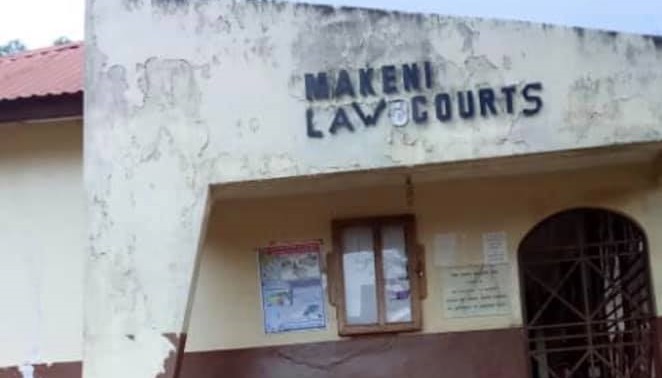 Makeni Man Sentenced to Prison For Borrowing His Okada to a Friend Who Used it to Crush an Old Man, Breaking His Leg And Arm
A Magistrate in northern Sierra Leone last Tuesday sentenced a man to prison, after he pleaded guilty of allowing his friend to operate his motorcycle and hit an old man, breaking his leg and arm in an accident, despite knowing the motorcycle was unlicensed and uninsured, court records say.
Magistrate Mustapha Brima Jah presiding at the Makeni Magistrate Court, sentenced Abass Conteh, a commercial motorcycle rider in Makeni, to three months in jail.
Jah attached an alternative monetary option of Le750,000 ($72) in local currency to the prison sentence.
"Having pleaded guilty to all counts charge, and taking into consideration the plea in mitigation of both prosecution and convict; and also taking into account convict is a first time offender with no available criminal record, and he didn't waste the time of the court, I hereby sentence Abass Conteh to three months imprisonment or pay to the state the sum of Le750,000," Jah of The Judiciary of Sierra Leone said.
Court and police records show that Conteh, 30, on Saturday, Sept. 11, allowed Sorie Bangura, his friend, to operate his motorcycle – which wasn't licensed and insured.
Additionally, according to court proceedings, Bangura was also without a valid license – and Conteh knew that as well.
But nothing about Bangura was discussed in court during the proceedings – and police later tell TV-News24 he was on the run.
Police records say Bangura, while riding the motorcycle along Makeni-Kabala highway, hit a pedestrian, an old man, and left him with a broken leg and arm.
Bangura, police say, then ran away from the accident, leaving the old man in pain. Conteh was then later arrested, and charged to court with three counts – for Bangura's actions. The charges were: permitting, riding an unlicensed motorbike, and riding an uninsured motorbike.
Conteh pleaded guilty on all counts, and asked for mercy.He didn't have legal representation at the trial.
In his ruling, Jah said though Conteh was a first-time offender, and pleaded for mercy, he wouldn't let him go free.He sentenced him to three months – one month for each of the three counts.
Alternatively, the magistrate says, Conteh may pay Le250,000 ($24) for each count – totalling Le750,000 – to avoid the three months prison term.
Conteh was then taken to prison because he didn't pay the fine amount – nor did anyone on his behalf.
Police officer (PC 18548) Ibrahim Ansu Mansaray of the Sierra Leone Police prosecuted the matter.