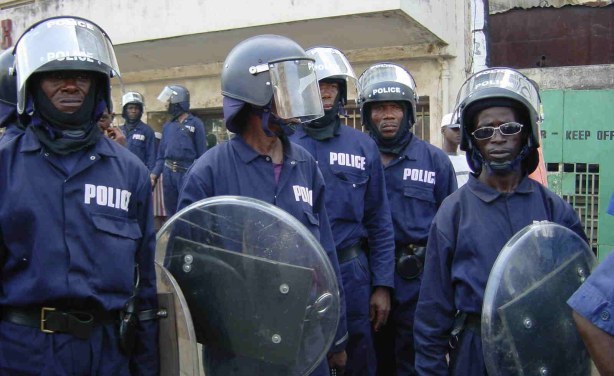 Police Arrests Kenema Woman For Poisoning Four Children
The Police Media Officer attached to the Community Relation Department (CRD) of the Kenema Police Division, Hassan Rogers has disclosed that a woman named Mamie Kamara in Dauda Town Section in Kenema is currently in police custody for alleged poisoning of four children including two step sons.
The four are all primary school pupils. Hassan Rogers explained to Awoko that Mamie was brought to the police station by one Abu Mansaray alleging that she had poisoned four children with an unknown substance mixed in a soft drink.
The victims include Vandi Kpaka aged 10, Andrew Kpaka aged 8, Mustapha Coker aged 9 and Dauda Lebbie aged 8.
According to Mr. Rogers who said he managed to obtain a statement from Dauda Lebbie, one of the poisoned children, he narrated that Dauda told him that he was given the drink (cool-aid) by Mamie which he in turn shared with his friends who had accompanied him home from school. He said few minutes later they all started complaining some sort of discomfort and that they all collapsed only to find themselves in hospital.
According to Rogers, Mamie Kamara the accused denied the allegation stating that she has no ill-feeling against the children to poison them. Rogers said Mamie pointed out that she has been cooking food for two of the victims, Vandi Kpaka and Andrew Kpaka, who happen to be her step sons and has never dreamt of poisoning them.
Mamie is married to one Sao Kpaka who is father of Vandi and Andrew and they are all staying under the same roof with their step mother, Mamie and their father, Sao.
Police say they are investigating the incident and have gone out to explain to the community the state of health of the children against rumour that they have all died. Mamie Kamara however is helping with the investigation and the four alleged poisoned children are responding to treatment at the Kenema Government Hospital.