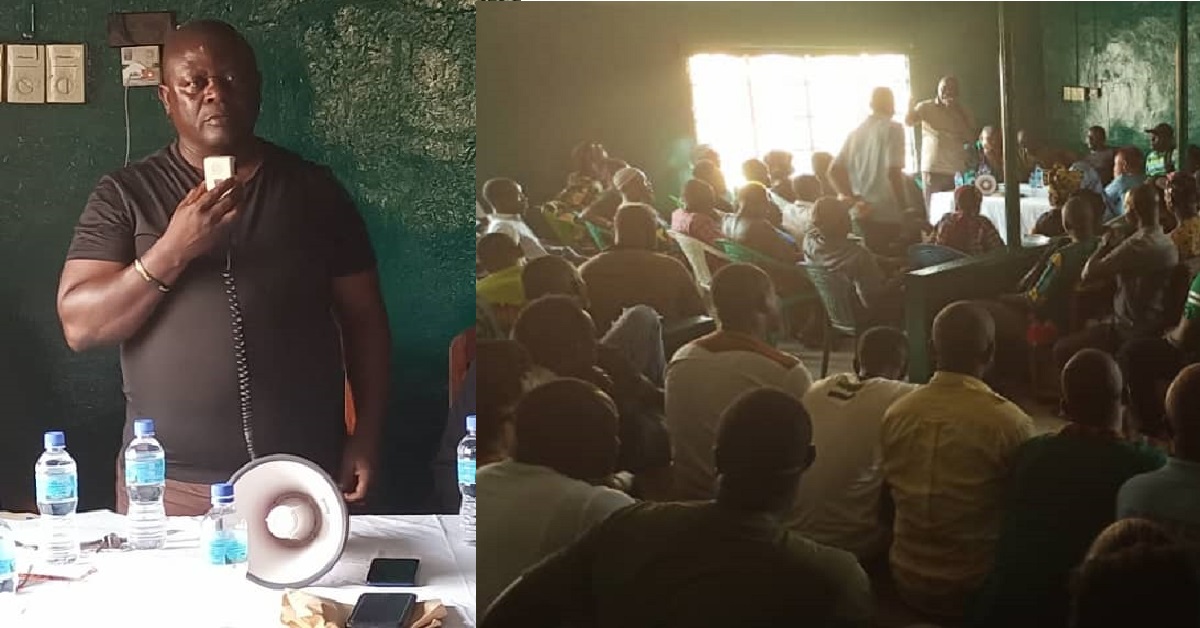 SLPP National Organizing Secretary Engages Party Members in Kenema
The National Organizing secretary of the Ruling Sierra Leone People's Party (SLPP) Hon. Musa Peter Moigua has on Friday 27th January 2023 engaged zonal heads and other party stakeholders at the party's office at Hangha Road in Kenema City.
According to Moigua, the engagement was to energize and refresh the preparedness of the party executives and members for the visit of President Julius Maada Bio to Kenema next month. President Bio is expected to grace the 2nd Annual Young  Generation Conference that is slated to take place on the 1st and 2nd of February 2023.
The National Organizing Secretary of SLPP, who is also a member of parliament for Constituency 011 applauded the party stakeholders as well as party members within the district for their tireless efforts in always working towards the success of their party.
He expressed his pleasure over Kenema District hosting the 2nd edition of the National Young Generation Conference which was introduced by him in his tenure as the National Young Generation Leader of the party.
Speaking on the structure of the conference, he said that it will be a two days National Young  Generation Conference, and will be climaxed by the visit of President Bio.
Moigua said that the President is expected to update the session about the developmental activities his government has achieved in his four years of ruling.
He warned members not to use the said occasion as a means to campaign for individual candidates, but only for President Bio.
He furthered that, as Kenema District serves as the second home of President Bio, he must always feel the love of his people and work towards the progress of the party.
The National Organising Secretary called on all zonal executives and other party members to do everything humanly possible to receive President Bio in a grand style.
He summed up with a thanks and appreciation message to the entire membership of the Sierra Leone Peoples Party (SLPP) for their efforts in maintaining the unity and progress of the party and keeping faith and trust in President Bio and the party's vision.