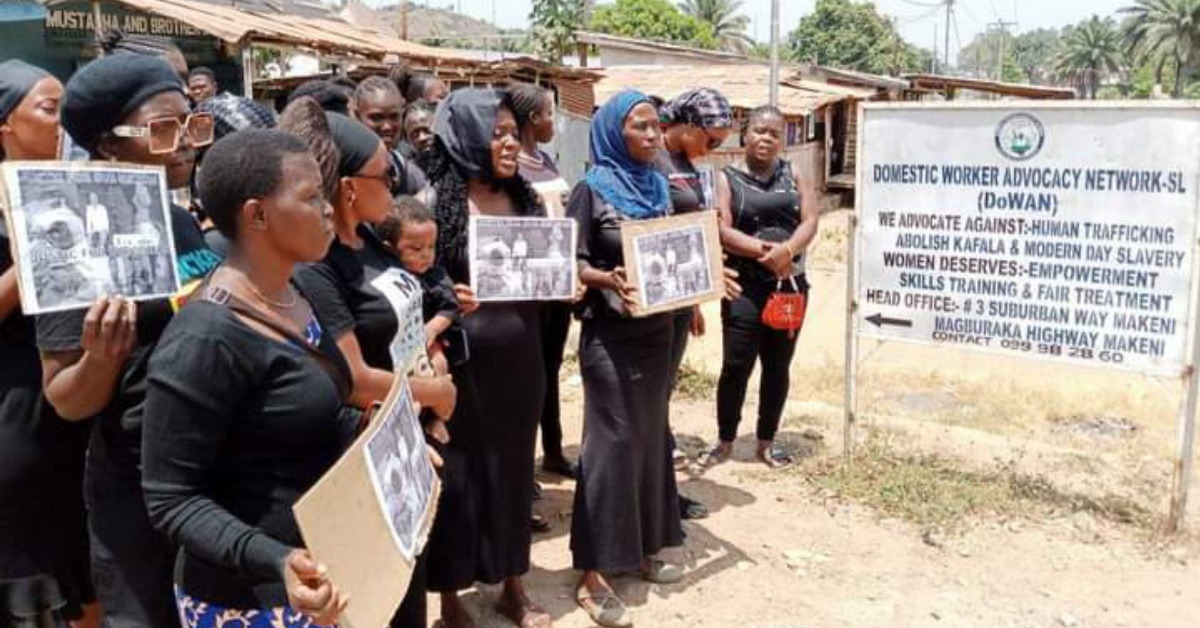 Ex-Domestic Workers in the Middle East Stage Peaceful Procession in Makeni
Sierra Leoneans who had worked in different Middle Eastern countries as domestic workers, on Tuesday 14th March 2023 staged a peaceful procession in Makeni, Northern region of Sierra Leone to mourn the death of their comrades.
On Saturday 11 March 2023, five Sierra Leonean workers in Lebanon were reported dead and two others were badly injured after a fire erupted in a nine-story building.
During the peaceful procession, the ex-domestic workers called on the authorities to investigate the unfortunate incident and give justice to the victims.
They further highlighted the abuses they went through in the Middle East, which include rape, torture, slavery, etc.
The ex-domestic workers disclosed that since the start of January 2023 to date, nine Sierra Leoneans, mostly domestic workers have died in the Middle East.
An affiliate of ex-domestic workers, Domestic Workers Advocate Network, has embarked on rehabilitation programs for them; like farming, skill training, and more.