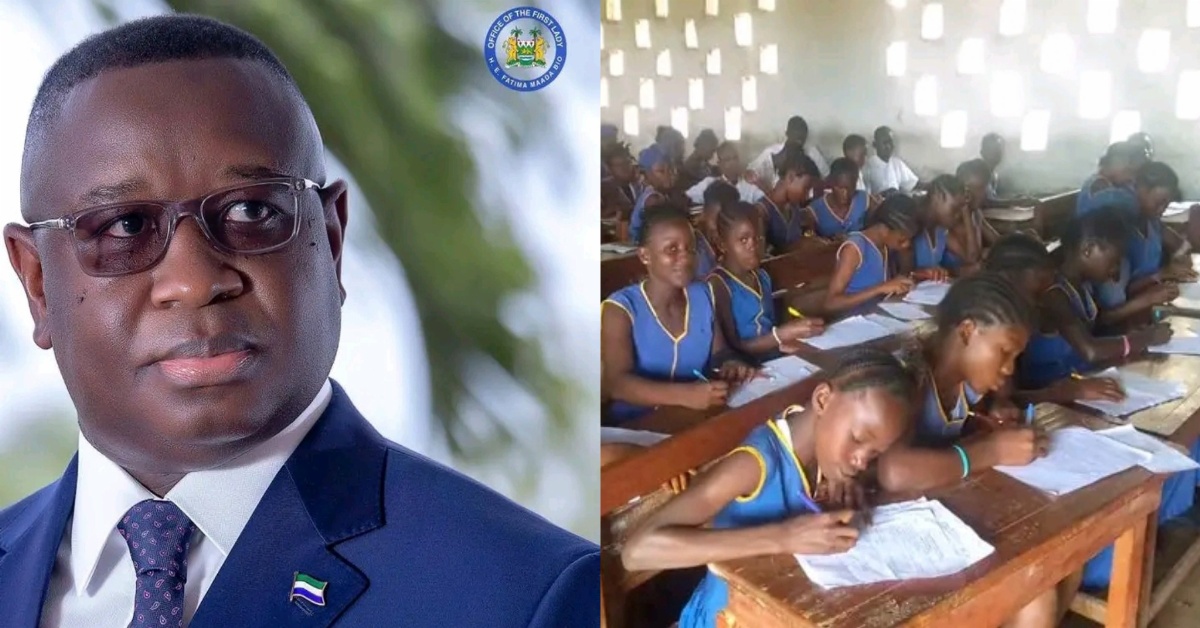 81% PASSES IN NPSE :Bio's Free Quality Education on Speedy Progress
Speedy and constant progress has been visible under President Bio's Free Quality Education Sector. This is evident in the pronouncement made by the Minister of Basic and Senior Secondary School Education Dr. David Sengeh, that a remarkable pass rate of 81% nationwide has been recorded in the 2022 National Primary School Examination (NPSE) result. Dr. David Sengeh also disclosed that the top three candidates in the examination are girls.
He added that the highest pass rate in the examination is 100% and the lowest pass rate for schools stands at 0%.
"This is what progress looks like. Results will be released on Monday the 11th July 2022" he assured. It is in the affirmation that President Bio New Direction Government made no mistake in allocating a colossal sum of 22% of the National Budget towards his Free Quality Education Project.
It is a gospel truth that education creates an enabling – environment for socio-economic – viability and is also an instrumental element in escaping poverty in a nation. Over the past four years upon assuming governance, the Bio-led administration has made major and steady progress towards increasing access to education and school enrollment rates at all levels with emphatic efforts on girl child education.
President Bio's laudable aim of ameliorating Human Capital Development is aligning with Goal 4 of the Sustainable Development Goal which aims at ensuring inclusive and equitable education and promoting lifelong learning opportunities for all irrespective of political sentiment.