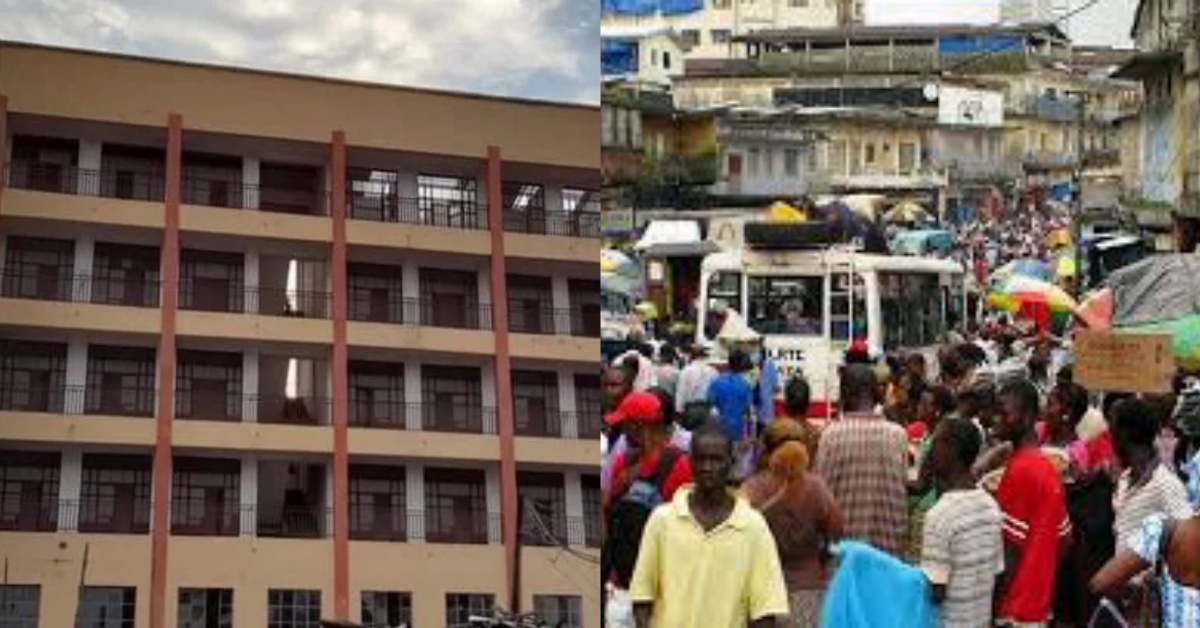 Abacha Street Traders Ready And Happy For Relocation
Recently, market shafts at Abacha Streets were destroyed leaving the traders with no were to trade.
In a bid to ensure that the Abacha street traders do their business in a conducive, secured and healthy environment, The government had today handover the Sewa Ground market complex to contractors as one of the alternative markets to ensure completion within 113 days as scheduled.
According to the Minister of Trade and Industry Dr. Hinga Sandy, the relocation of the street trading along Abacha street to the new site (Sewa ground) is due to environmental and physical planning challenges. This modern Business Park is sighted in the Central Business District (CBD) area of Freetown, and for the first time, this process has today excited traders at Abacha market as many have expressed readiness and support for the move.
Chair lady for Abacha street traders in her statement added that "at first we saw this relocation as against our existence and became angered, but after series of meetings with traders at the said place we now agreed that the said new location would enable us the market women the opportunity to work in a dignified environment. Abacha streets had become overpopulated and taken over by all sorts of negative things, including street trading and lawlessness which we were aware of and there was no alternative to the famous Abacha. We are excited that businesses could be transacted in a more conducive environment.
I want to implore all our members to embrace the project, the complex is made for all even those on the streets. were are excited about the new move."
Also speaking with Mr. Abubakarr S. Jalloh, President of Phone and Allied Products Dealers Association said the new Business Park was their dream. The present Abacha had no room for expansion and the environment is not befitting for doing business anymore.
"We need a more befitting and organized place for our business like this sewa ground business complex".
The Guinea store Chairperson also added that the government's decision to relocate their daily business activities to a more conducive environment is ideal to uphold its international image. He added that the Abacha street trading is no longer good enough for business transactions due to the social vices that have given the place a negative image.
He also appealed to contractors to ensure its completion within the 113 days deadline to enable traders to actualize their dreams of a befitting and conducive business environment.
Meanwhile, the Deputy Minister of Trade Madam Hon. Haja Portloko, who sits as the lead supervisor, assured the traders that the project would be delivered in 113 days as scheduled. "We na tok en do" she continues chanting politics in her Portloko dialect-Temne.
Paopa!!" she ended.
The Contractor map out that the Business Park had been designed to meet the expectations of all to trade in a conducive environment.
According to him, the concerns of various stakeholders had been taken care of and that work had commenced completing the project on schedule. The complex is designed to house a capacity of nine thousand (9,000) traders, one thousand five hundred and forty-four(1,544) market shafts, Police and Fire force posts, toilets facility water facility, and more.