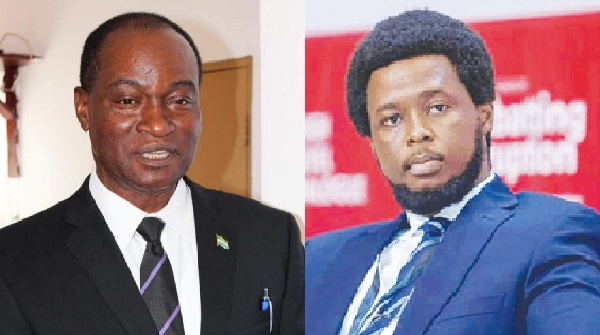 ACC Vs Samura Kamara: Drama as 22 Defence Lawyers, 10 Prosecuting Lawyers Clash in Court
The 22 lawyers on the defence bench and about 8 to 10 lawyers in the prosecution table for the Anti-Corruption Commission ACC clashed on Jan 5.
There was an interesting argument by both sides regarding Discovery. What is Discovery in a criminal case? In every criminal case, the prosecution has a constitutional duty to provide to the defence all evidence that it intends to produce at trial in the prosecution of their case.
Arguments here are that the ACC appears to be holding back on evidence and when forced to by arguments of defence counsel admitted to having other evidence of international transactions voluminous in content which, which can only be served electronically, and even then only to lead counsel.
The issue then becomes why is it that this evidence and exhibits were not disclosed initially? And is the defence prejudiced by this late disclosure which by admission is voluminous, to the extent that the defence can ask for a continuance of the trial date?
Or in the alternative preclude the prosecution in an inlimine motion from presenting any exhibits not previously disclosed to the defence? Is the ACC trying to try this case by ambushing the defence with undisclosed evidence or alternatively precluding access to EXCULPATORY evidence?
Interesting times ahead in this trial.