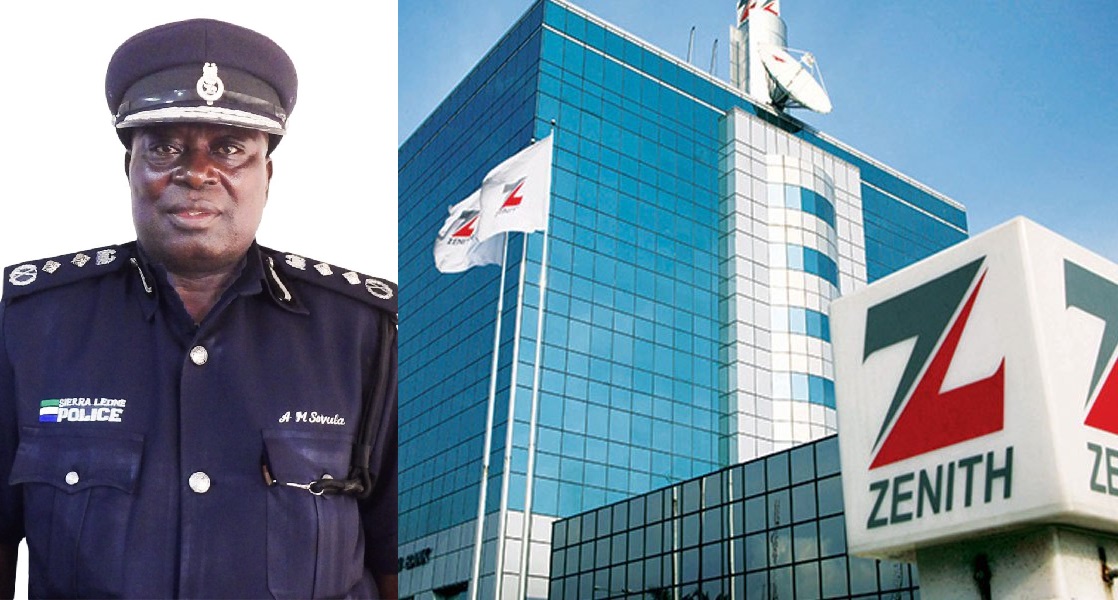 How Internet Fraudsters Wiped Off $37,000 And Le183 Million From Zenith Bank Accounts in Freetown
Assistant Superintendent of Sierra Leone Police (ASP), Francis Ben Lebbie recently told journalists about an alleged Internet fraud activity that was perpetuated in Freetown, Sierra Leone.
According to him, on Saturday 10th July 2021, one Mrs. Turay and Patrick of the Zenith Bank arrested and brought in Melvin Dakachi, a Nigerian national, cum marketing officer at Zenith Bank, and Hassan Murray of Black Hall Road in Freetown.
ASP Francis Ben Lebbie made this statement during a press conference held at the Conference Room of the Sierra Leone Police Headquarters on George Street in Freetown.
He said that Mrs. Turay informed the police that the Audit Department of the Bank noticed that Melvin had conspired with other persons, unknown, and easily transferred thirty-seven thousand United Sates Dollars ($37,000) and one hundred and eighty-three million Leones (Le183M), respectively, through mobile phone by internet banking from various accounts.
He said that those monies were withdrawn unlawfully without the acknowledgement of the management of the bank.
He furthered that the two suspects, brought in by Mrs. Turay and Patrick, are presently with the police helping them in their investigation.
The senior officer noted that active investigation was going on, adding that the police will continue to update the public through the media on the status of the said investigation.