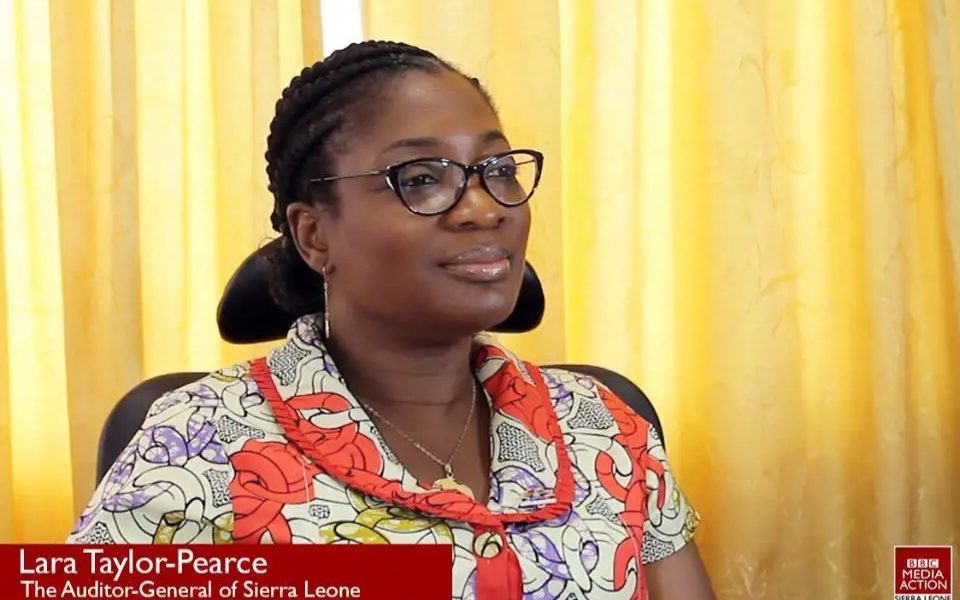 Amidst Coronavirus Donations, Audit Service Fumes Over Misuse of Public Funds
Sierra Leone's Financial Audit Body, Audit Service Sierra Leone has warned government officials and institutions to respect public financial management and procurement rules and regulations when carrying out financial activities requiring the use of public funds.
This comes as Sierra Leone begins to receive donations from International and local organizations in the wake of the COVID-19 pandemic which has forced the country to close its air and land borders including enforcing restriction of movement across its provinces.
In a statement signed by Lara Taylor-Pearce, the Auditor-General on Wednesday, Audit Service emphasized that clear communication and necessary approvals must be granted for funds used in the emergency situation.
"There should be clearly communicated and documented authority and approvals for all transactions. All funds spent must be properly tracked and accurately reported including appropriations and all other sources of public funds for managing the emergency situation," the statement said.
Audit Service further directed Imprest holders to fully comply with the provisions in Sections 117 to 124 of the Public Financial Management Regulations 2018, in the management of all forms of imprest given out from public funds for both emergency and non-emergency use.
"The ASSL will continue to carry out its mandate of being the guardian of Sierra Leone's Economic Security,", the statement said.
Sierra Leone has history of alleged misuse of donor funds during the Ebola crisis which contributed to the deaths of thousands in the country.
An Audit Service report showed a third of taxpayers' money allocated to the Ebola fight was not properly accounted for. The report found inadequate controls over the disbursement of funds and said some payments was made to hospitals with no proof the money was actually going to the health workers on the frontline. In some cases, there had been a "complete disregard for the law" in procurement.