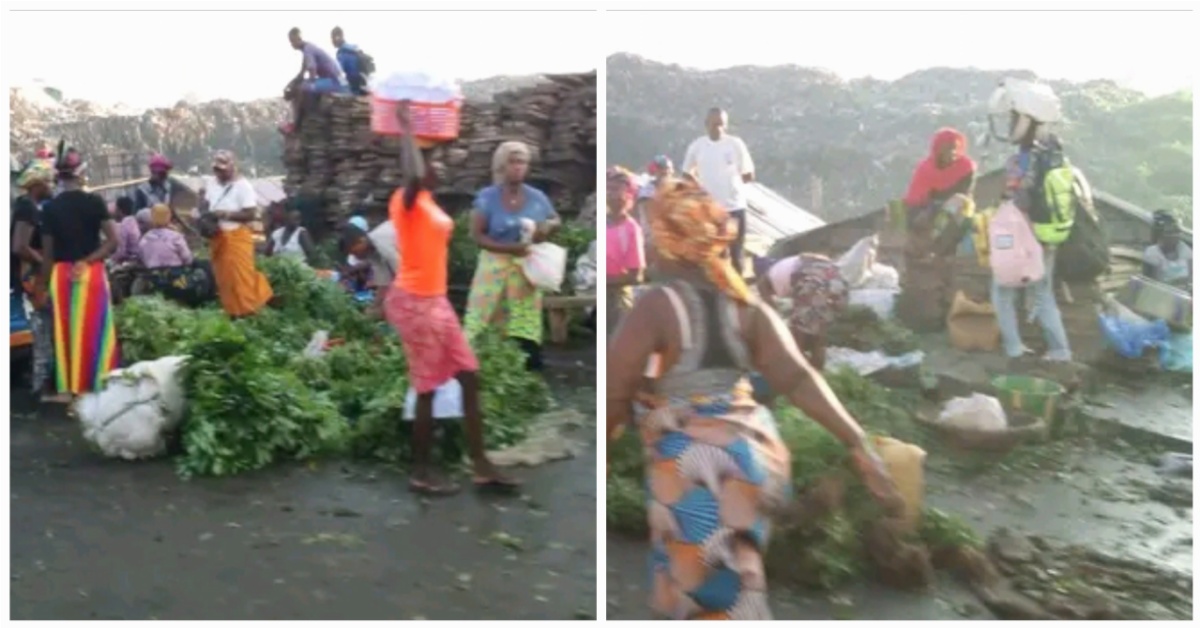 Amidst Growing Health Concerns, Waterloo Dumpsite Turns to Market Ground
The Waterloo dumpsite located at Tombo Junction in Waterloo known as Bomeh has been converted to a market ground where traders sell potato, cassava leaves, and other ingredients unabated.
The site has been transformed by motor drivers coming from the provinces with vegetables as an offloading point of their goods without considering the hazardous conditions of the place.
Residents in Waterloo have been blaming the Western Area Rural District Council for doing nothing to address the worrying situation as the Council continues to collect market dues from those selling in that unhealthy environment.
"This place now serves as a transit point for drivers coming with potato leaves and cassava leaves from the provinces to Freetown. They dump them here like any rubbish and traders from Freetown come here every morning to buy and transport them to Freetown for the various market. This is how the Freetown Bomeh started and now it has gone out of control as there is nothing government or anyone could do about it.
We are calling on the Government to intervene and solve this problem before it could lead to something else", some of them said.
Similar concerns were expressed by health experts and passersby as the unhealthy trading point affects the flow of traffic in the morning.
"In a country where the outbreak of disease is prone, authorities should act fast in such situation because these are food items we eat on a daily basis and if they are not handled in a proper way, it will lead to something that we are not prepared to handle", says Mustapha Sillah a concern health worker.
Efforts to contact the WARD-C for comment failed.