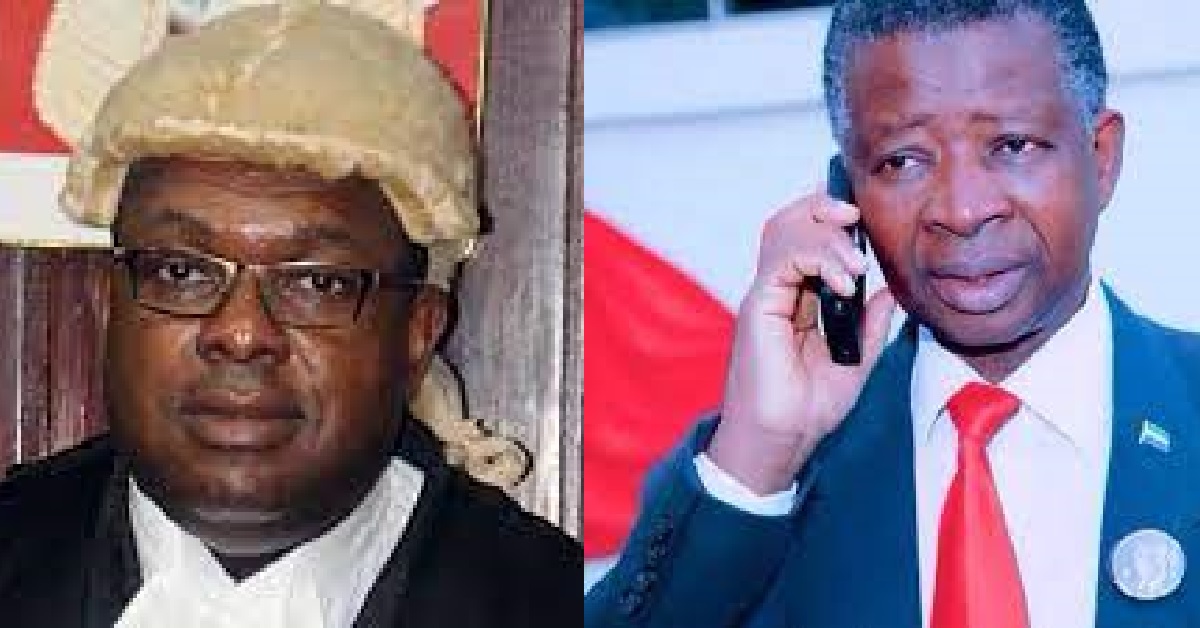 APC Secretary General, Osman Yansaneh Escapes Imprisonment
Justice Adrian Fisher of the Freetown High Court No. this week pardoned the main opposition All Peoples Congress Party National Sectary, Osman Foday Yansaneh after committing perjury.
This crime committed by Yansaneh, according to Section 120 (5) of the National Constitution carries a penalty ranging from a custodial sentence to an alternative fine. But he was fortunate to benefit from Justice Fisher's Magnanimity as he was pardoned.
Yansaneh lied on oath in dock when he denied instructing his legal counsel to appeal the previous court orders of 19th April, 2021, while responding to questions from the plaintiff Alfred Peter Conteh's legal counsel led by lawyer G.M. Jengo.
The Secretary General's obvious lies were exposed, when the presiding Judge Justice Fisher brought forward an affidavit sworn by Osman Foday Yansaneh on 4th May, 2021, for the appeal of the orders.
Yansaneh's deception was brought to the fore, when the judge was delivering his ruling on the extension of time sought by the leadership for holding of the party's emergency National Delegates Conference for the adoption of a new constitution, after initial timeliness in the court orders of 19th April, 2021 expired.
Lying on oath, Justice Fisher says, undermines court proceedings, thus rejected his excuse given for not following the previous court orders of 19th April, 2021 while he described the act as perjury.
This deceitful act prompted the judge to reject Yansaneh's excuse claiming that inadequate resources had prevented them from holding the emergency National Delegate Conference (NDC) within the 56 days as dictated in the previous court order.