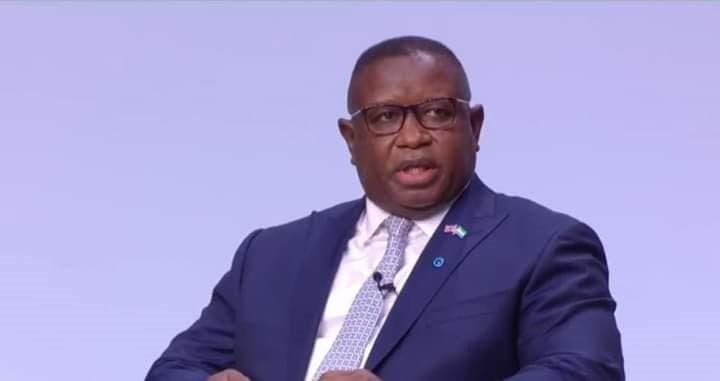 President Bio's Government Dishes Out 8,112 Grants-in-Aid to Sierra Leonean Students
In an effort to ensure that less privileged students have access to tertiary or higher education in Sierra Leone, President Julius Maada Bio's government has, from 2018 to 2021, dished out grants-in-aid to Eight thousand, One Hundred and Twelve (8,112) Sierra Leonean students.
Among the 8,112 students, 408 Sierra Leonean students were awarded International scholarships by President Bio's administration, thereby enabling them to study in seventeen (17) countries across the world. The remaining 7,704 grants-in-aid were awarded to Sierra Leonean students, who are currently pursuing different courses in various universities within the country.
Among the remaining 7,704 students, 217 are children of teachers who have taught for at least 10 years in Sierra Leone. There are also 322 members of the security forces (police, military, fire force, correctional officers, etc.) benefiting from President Bio's grants-in-aid. Similarly, there are 45 students, who are Persons with Disability (PWDs) and 2,696 students who are pursuing courses in Science, Technology, Engineering and Mathematics (STEM) benefiting from same.
Despite the fact that Sierra Leone's economy has been seriously hit by two major shocks, which include the COVID-19 pandemic and the Russia-Ukraine war, President Bio's government has ensured that students, who are less privileged, benefit from quality tertiary and higher education.
In the last four years of President Bio's reign, he has ensured that Government Technical Institutes (GTIs) were established in 11 districts across the 16 political districts in Sierra Leone. Construction of additional GTIs in the remaining districts is underway.
President Bio's administration has increased budgetary allocation to Technical, Vocational Education and Training (TVET) from Le14,711,000,000.00 (over Fourteen BBillion Leones) to Le511,600,000,000.00 (over Five Hundred and Eleven Billion Leones) from 2018-2021.
Owing to his passion to create access to TVET for every Sierra Leonean, President Bio has included private TVET centers to benefit from government annual subvention. Already, a whopping sum of Le1,103,500,000.00 (over One Billion Leones) has been given as subvention to private TVET centers.
The welfare of staff of higher public educational learning institutions, is another area where President Bio's government has never lost sight of. Currently, salaries of staff in public tertiary institutions are now being paid from the Accountant Generals payroll. To keep faculties well compensated and motivated, President Bio's administration has increased by 75% salaries of staff (academic and administrative) in all public higher educational institutions.
Coupled with the above, government continues to pay other allowances to such as Leave allowance and Condition of services for staff of all public higher educational institutions. President Bio's government, through the Ministry of Tertiary and Higher Education (MTHE), has procured and distributed one billion Leones worth of assorted chemicals and science equipment for science practical to the University of Sierra Leone and Njala University.
Also, a provision of pedagogical aid to higher educational institutions has been enhanced as MTHE has procured 440 projectors and 440 white boards for higher learning public institutions across the county, currently awaiting distribution.
MTHE in collaboration with Tertiary Education Commission (TEC) had conducted needs assessment on higher education institutions in Sierra Leone. The object of the assessment was to understand the current dynamics in higher learning institutions to inform policy formulation on higher educational institutions.
As a result, MTHE has introduced entrepreneurial education in the universities that will develop and nurture the entrepreneurial mindset of students to create jobs for themselves and for others even before they complete their university studies
Universities have commenced the inclusion of modules in entrepreneurship as integral part in some of their programmes.
President Bio's administration has restored the National Union of Students (NUSS) in all tertiary institutions as students' union governments restored in all public universities.