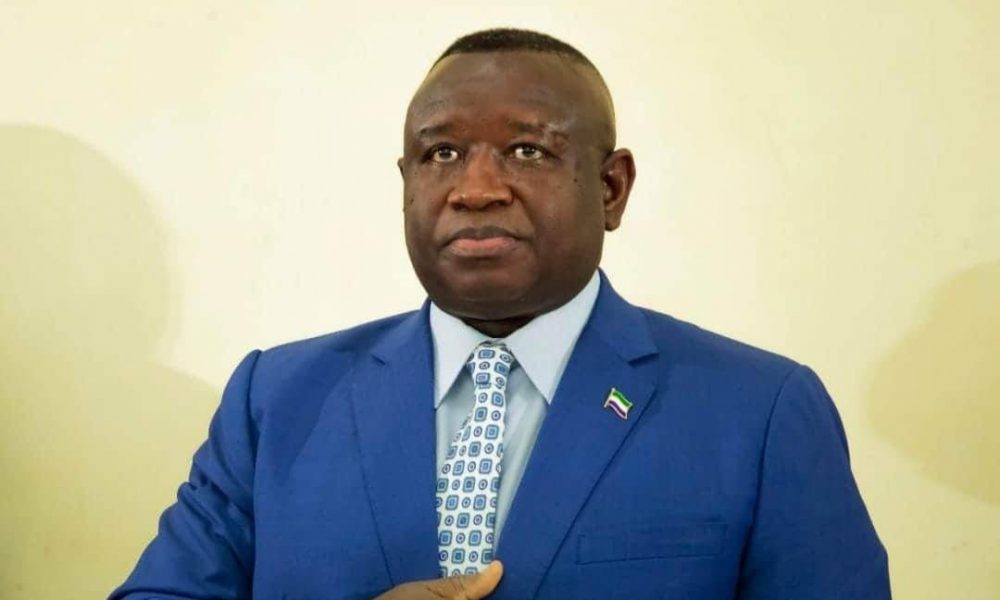 President Bio Reshuffles Cabinet, Announces New Appointments
Sierra Leone's President, Dr. Julius Maada Bio has announced a minor cabinet re-shuffle and appointments into the government. 
The appointments were made in a press release dated January 18, 2021.
While several officials were redeployed to new positions, the Minister of Lands, Housing and Country Planning, Dr. Dennis Sandi, has been sacked and replaced by Dr. Turad Senesie, the deputy minister of technical and higher education.
The sacking of Dennis Sandi comes with great delight to many Sierra Leoneans who believes the Minister's stay in office is long overdue after more than two years, causing misery and suffering to many in the capital Freetown – especially the Krio communities where he terrorised local people and grabbed their land and property with impunity.
Another Minister, Professor Gbakima was conspicuously sacked as the Minister of Technical and Higher Education as replaced with Professor Alpha Tejan Wurie, the current Minister of health. This is inevitable following the shameful WASSCE result in 2020 which catapulted Sierra Leone to the bottom of the educational ladder in the West African sub-region.
Dr. Austin Demby, the new Minister of Health is a renowned US-based medical expert with tremendous experience working in health systems in Lower and Middle Income Countries (LMICs). Until his appointment, Demby was one of the advisers to President Julius Maada Bio on the COVID-19 pandemic.
The statement on the cabinet re-shuffle, signed by Julius Sandy, the Secretary to the President, reads;
"The General Public is hereby informed that it has pleased His Excellency President Julius Maada Bio to announce the following appointments:
1. Dr. Austin Demby – Minister of Health and Sanitation
2. Professor Alpha Tejan Wurie – Minister of Technical and Higher Education
3. Dr. Turad Senesie –  Minister of Lands, Housing and Country Planning
4. Rev. Dr. Jonathan Titus Williams – Deputy Minister of Planning and Economic Development
5. Mr. Rex Bhonapha – Deputy Minister of Transport and Aviation
6. Dr. Sao-Kpato Hannah Isata Max-Kyne – Commissioner, National Commission for Social Action
7. Jimmy Batillo Songa – Deputy Commissioner, National Commission for Social Action
These appointments are with immediate effect."