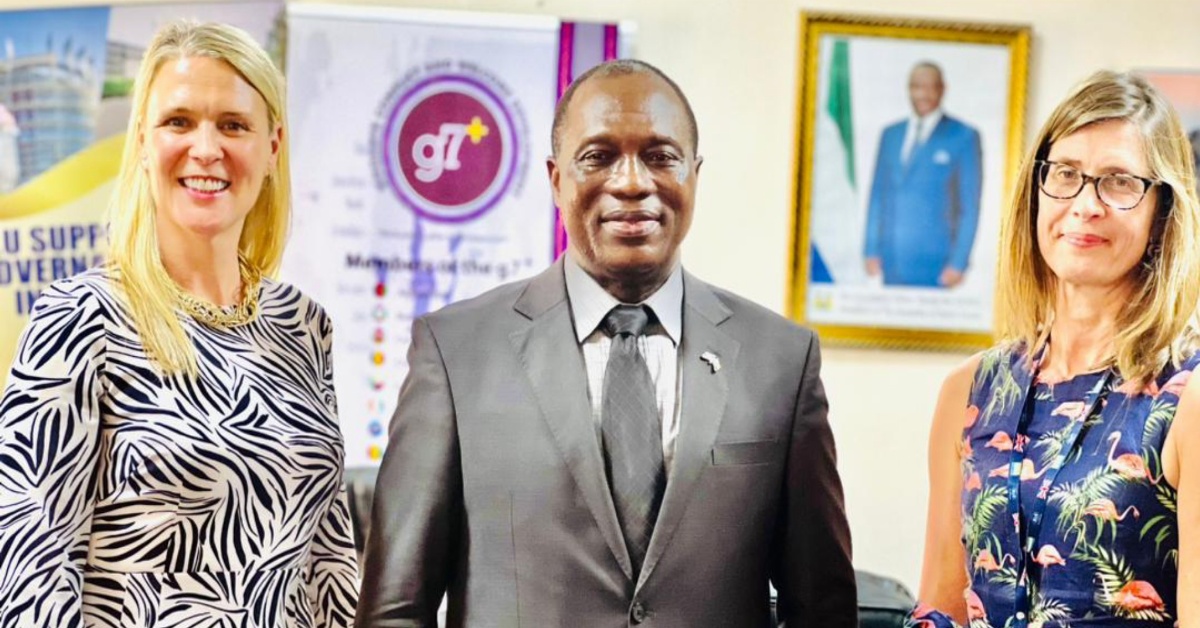 British High Commissioner to Sierra Leone Pays Courtesy Call on Minister Kai-Kai
The British High Commissioner to Sierra Leone, Her Excellency Lisa Chesney MBE has today, paid a courtesy call on the Minister of Planning and Economic Development, Dr. Francis Kai-Kai.
They met in the Minister's Office at Tower Hill, Freetown.
During the visit, the two indulged in engaging discussions covering various areas of mutual interest, ranging from Climate Change issues and the Climate Dialogue Event, that would be taking place on the 13th of October in Sierra Leone and specifically the Minister's role in the upcoming event. Issues of national cohesion, and wider discussions on the recent developments in the UK economy among others were talked about. The discussions were aimed at continuing to strengthen cooperation between the two countries.
Minister Kai-Kai took the opportunity to thank the UK government for their continued support to His Excellency President Julius Maada Bio's flagship program- The Free Quality Education, Health and Agriculture as well as Renewable Energy among others.
He also gave an overview of the Medium-Term National Development Plan (2019-2023), as well as initiatives the New Direction government currently implements to ensure that Sierra Leone continues to have a modern, diversified, efficient and financially sustainable economy.
Her Excellency Lisa Chesney MBE took up her position as the British High Commissioner to Sierra Leone in August 2021. The High Commissioner is the UK government's representative in a Commonwealth nation. She was accompanied by Emma Spicer, the Development Director of The British High Commission in Freetown.