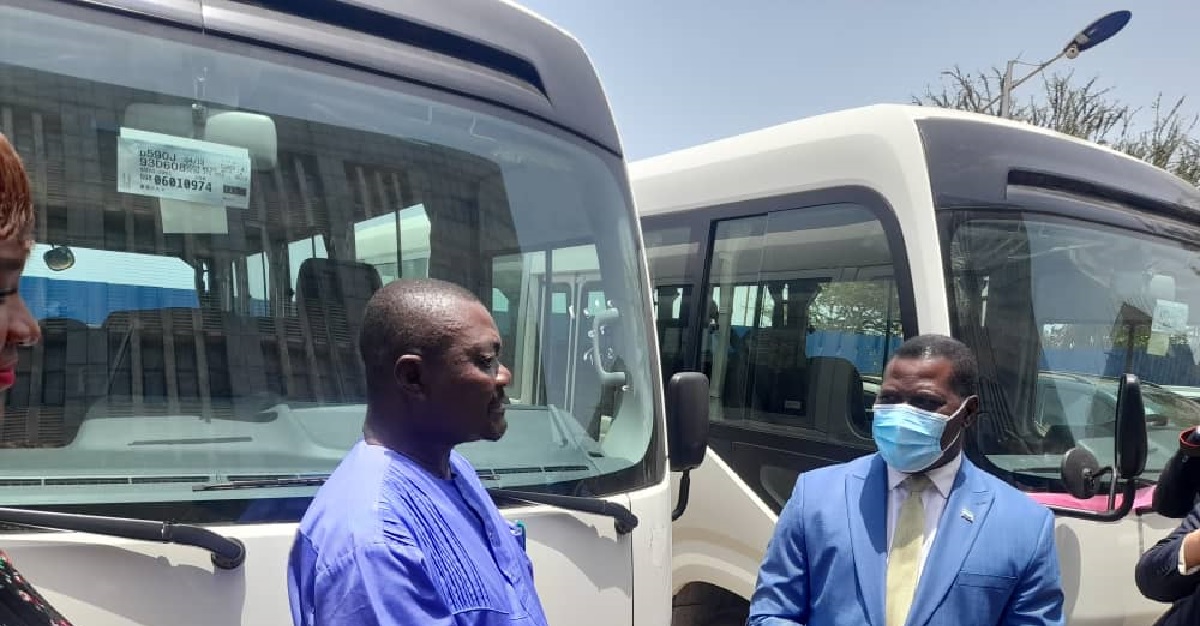 Chinese Embassy Boosts Sierra Leone Government With SUVs And Mini Buses
The Embassy of the People's Republic of China have through the Ministry of Foreign Affairs and International Cooperation handed over 10 SUVs and two Mini Buses to the government of Sierra Leone.
The Chinese Ambassador to Sierra Leone, Hu Zhaliang said the vehicles will help the various MDAs in the implementation of government programs.
The Minister of Foreign Affairs and International Cooperation, Professor David Francis called on the various MDAs to take proper care of the vehicles and use it for the intended purpose.
The Deputy Minister of Tourism and Cultural Affairs, William I.K. Robinson signed for the vehicles and received them on behalf of the Minister, Dr. Pratt and the entire Tourism Ministry.
The Permanent Secretary, Ahmed Mustapha, the Deputy Secretary, Sahr Phillip Morsay and cross section of staff of the Ministry accompanied the Deputy Minister.