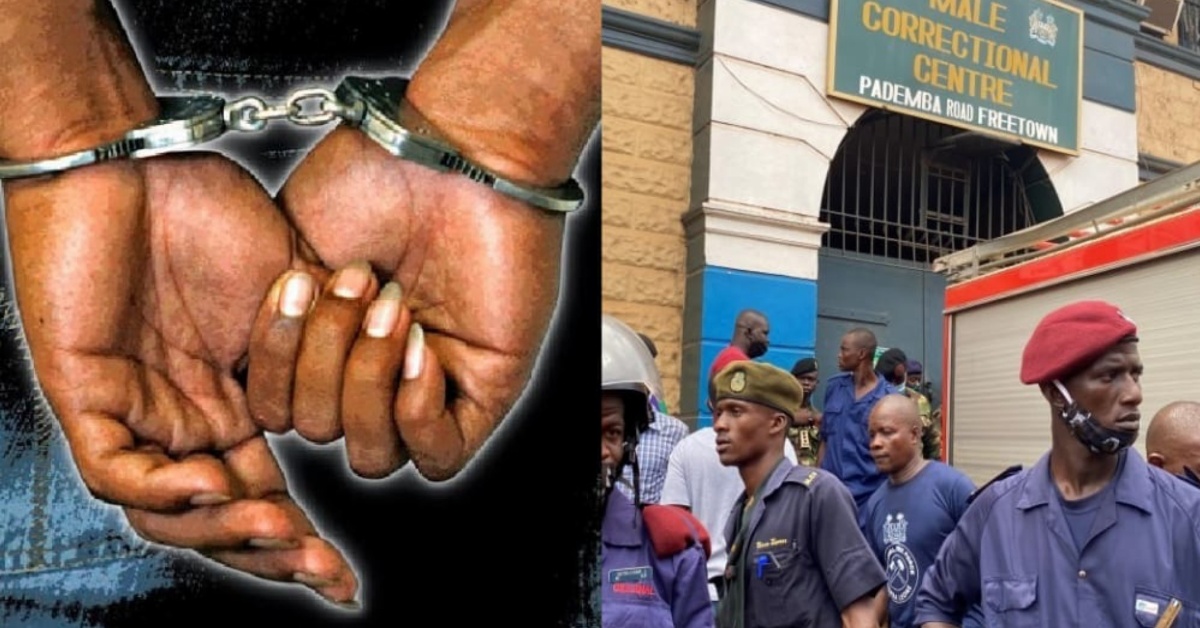 Court Remanded Ex-Soldier And Six Others
Former RSLAF personnel Joseph Sheku Jalloh, Ibrahim Kamara, Abdulai Kamara, Saio Jalloh, and three others on 15th September 2022 made another appearance before Magistrate Mark Ngegba of Court No. 1 and we're remanded again at the Male Correctional Centre on Pademba Road Freetown.
They were alleged by police to be in possession of small arms (shotgun) without lawful authority at Sambaia Bendugu, Tonkolili District.
The accused were before the court on nine counts of charges ranging from possession of small arms without a license, carrying an offensive weapon, threatening language, obstruction, and riotous conduct.
The charge sheet indicates that the first accused Joseph Sheku Jalloh on Wednesday 8th June 2022 at Sambaia Bendugu, Tonkolili district, was found in possession of small arms (shotgun) without a license and was also found carrying offensive weapons to wit, cutlass, and knife.
Police further alleged that the other accused on the same day threatened to burn down the house of Honorable Paramount Chief Alhaji Baimba Foray Jalloh, obstructed the Sierra Leone police while executing their lawful duties, and behaved in a riotous manner.
Led in evidence by State Prosecutor A.G.M Bockarie the sixth prosecution witness, Police Constable 13835 Issa Sesay, attached to the Major Incident Unit at the Criminal Investigation Department CID headquarters said he recognized all accused in the dock and could recall 10 June 2022, Sesay said while he was on duty the day he received a transfer case and inquiry file from the Regional Crime Officer North East, Makeni Police station, on an alleged case of arson.
He said the file contain one shotgun, a Bionet kitchen knife, a few statements of the accused, and a police report that was written by Foray Lamin, an officer in charge of Bendugu Police post on 9th June 2022.
The police report was tendered before the court to form part of the prosecution's case.
The witness furthered that on diverse dates in July 2022, he and inspector M. M. Seaay obtained voluntary caution statements from the accused separately by observing the judges' Rules.
The voluntary caution statements of all accused were produced and tendered before the court to form part of the prosecution's case.
He furthered that he also charged the accused with the various offenses they are on trial for before the court.
The witness was cross-examined by Defense Counsel Joseph Fitzgerald Kamara and Lansana Dumbiya.
Defense Counsel renewed their previous application for bail on behalf of the accused.
However, Magistrate Ngegba refused bail and sent the accused back to the Male Correctional Centre in Freetown until 20th September 2022.co