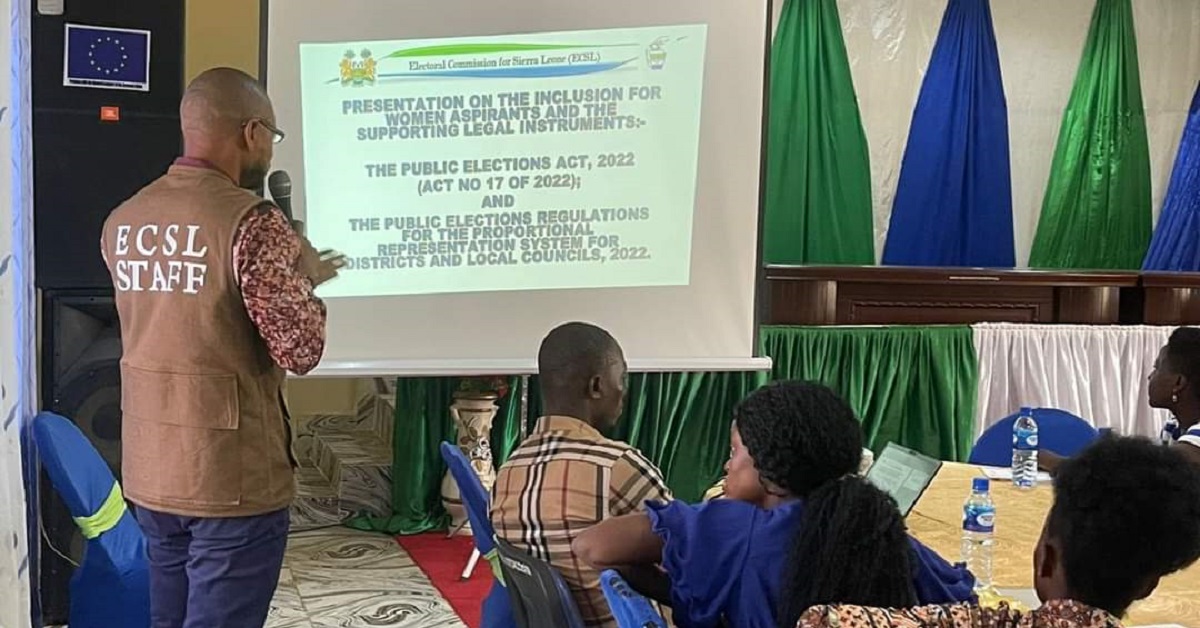 ECSL Engages Politicians Ahead Of 2023 Elections
The Electoral Commission for Sierra Leone (ECSL) has on 2 March 2023 rolled out a training session with political aspirants at different levels ahead of the general elections.
The training was organized by the National Democratic Initiative (NDI), and the Political Parties Registration Commission Sierra Leone (PPRCSL).
The training session was presented by the director of legal affairs, Fatorma Fah-Bundeh who delivered a presentation on the Proportional Representation System at the district council hall in Bombali district.
Meanwhile,  in the coordinating meeting on women's political participation, supported by the UNWOMEN-SL and the UNDP Sierra Leone, the ECSL Assistant director of legal affairs, Mary Elizabeth Bairoh delivered a presentation on topics ranging from, public election Act 2022 and women's political participation, the 2023 electoral system, and the electoral calendar respectively.
In heightening the engagement and preparations, the ECSL is currently in Liberia supporting the NEC through its Director of Data Management and voters roll, Jusu Henry Swarray, and the Assistant Director of Administration, Aiah Quiwa.