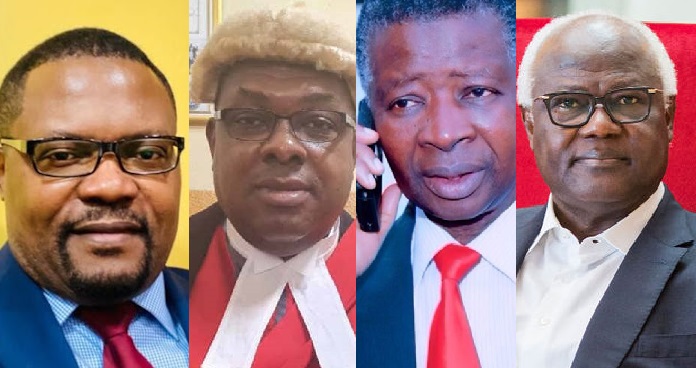 BREAKING: Justice Fisher Delivers Final Judgment on Alfred Peter Conteh Vs Ernest Bai Koroma & APC's Case
Justice Adrian J. Fisher has on Thursday delivered a final Judgment on the case between Alfred Peter Conteh and former president Dr. Ernest Bai Koroma, All People's Congress (APC) and PPRC.
The High Court Judge dissolved the current APC National Executive. Interim Committee to be set up and perpetual injunction granted against the current National Executive from holding themselves out as Executive members.
The All People's Congress National Secretary General, Ambassador Osman Foday Yansaneh has been ordered to vacate office within 14 Days and to further provide handover notes to the interim committee.
While looking into the legality of the APC National Executive, Justice Adrian Fisher said the APC executive ought to have been elected not selected.
"The NAC of the All People's Congress party doesn't have the POWER to override the party's Constitution." Justice Fisher said adding that the APC National Executive was ILLEGALLY SELECTED not ELECTED.
"They must act lawfully at all times," he encouraged.
"APC acting contrary to its 1995 Constitution and the Sierra Leone 1991 Constitution," said Justice Fisher, adding, "Political Parties are there to shape the Political Will of the People."
He said NO minutes of NAC meeting/s was provided to the Court to confirm or dispute whether NAC met.
The ruling took place at Court No. 1, Main Law Courts Building in Freetown. Ady Macauley Esq represented the APC Party, Africanus Sesay Esq for OF Yansaneh and I.I Mansaray Esq for Dr. Ernest Bai Koroma.
This is a developing story. Please check back for updates.