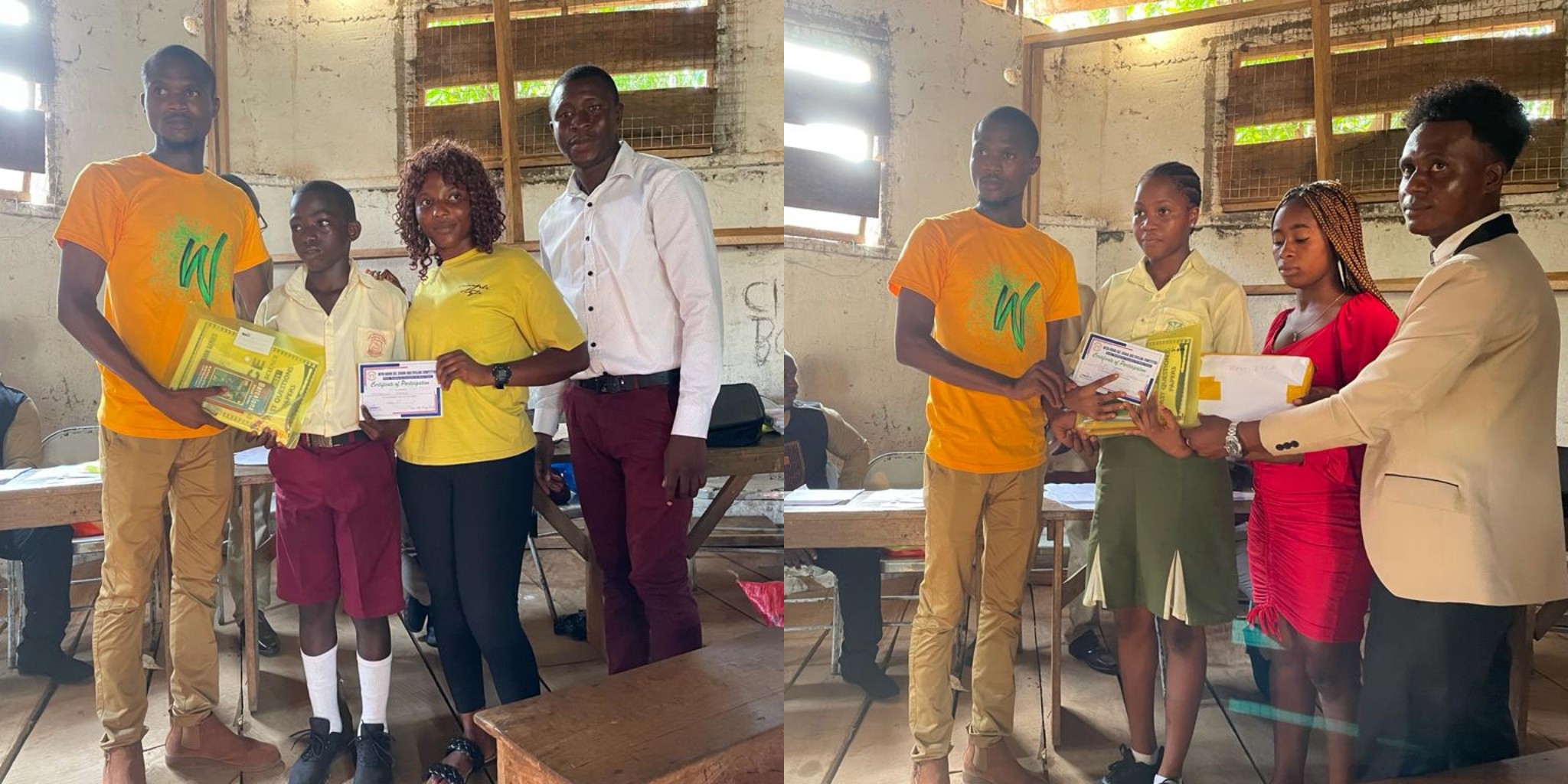 Former Mass Communication Student Organises Quiz Competition to Promote Reading Culture
A former student of Fourah Bay College, University of Sierra Leone, Samuel Kanja Tucker has on Saturday 15 May 2022 organised a quiz and spelling bees competition in order to revive the dying reading culture in Sierra Leone, especially among school going children.
The quiz and spelling bees competition was organised for pupils in Junior Secondary School in the country.
Samuel Tucker said that he has been organising the quiz competition for the past five years, adding that this year's is the sixth edition.
"This year, I took it to another level, which is the junior secondary school level," he said, adding that, "We have JSS 1, 2 and 3 in the competition, and for every category we have separate prices for the first and second positions."
Tucker added that the winner went home with a set prize, containing Aki-Ola Mathematics and English textbooks, Past BECE question papers, exercise books, geometry set, and other school learning materials.
He noted that he organised the quiz and spelling bee competition in order to help children in his community by providing them with learning materials and making them know the importance of education.
"My goal is to put smile on the faces of the kids, and providing them with different learning materials that will help them achieve their goals," he said.
The Mass Communication graduate further said that, "I am doing this for the children to have confidence, and for them to see education as something that can help them go beyond their imagination, as long as they are willing to learn and do the very best they can."
According to Tucker, he has been using his own finance and support from his father along with some other relatives to organise the competition.
"My ultimate goal is to take this quiz and spelling bees competition that I have been doing in my community for the past six years to national level, so that hundreds and thousands of children will benefit from it. In so doing, I'm looking for sponsors and partners," he said.
Onikeh Conteh, a past contestant in the competition said that the competition has helped her a lot in improving her English and reading habit.
"Sierra Leone is becoming harder and harder every day for our parents. So, I'm pleading to all children out there to study hard and let no one tells you when to study. You should have the passion to study for yourself and this quiz competition has helped me a lot in doing that," she said.
Below are the prize winners 👇🏽
The best JSS 3 pupil – Fatmata Bah
The best JSS 2 pupil – Musa Kamanda Simbo
The best JSS1 pupil – Lansana Fayah
The overall best spelling and quiz competitor – Lansana Fayah
The second overall best – Sylvester Konneh
The best school – Lady Patricia Kabba Secondary School