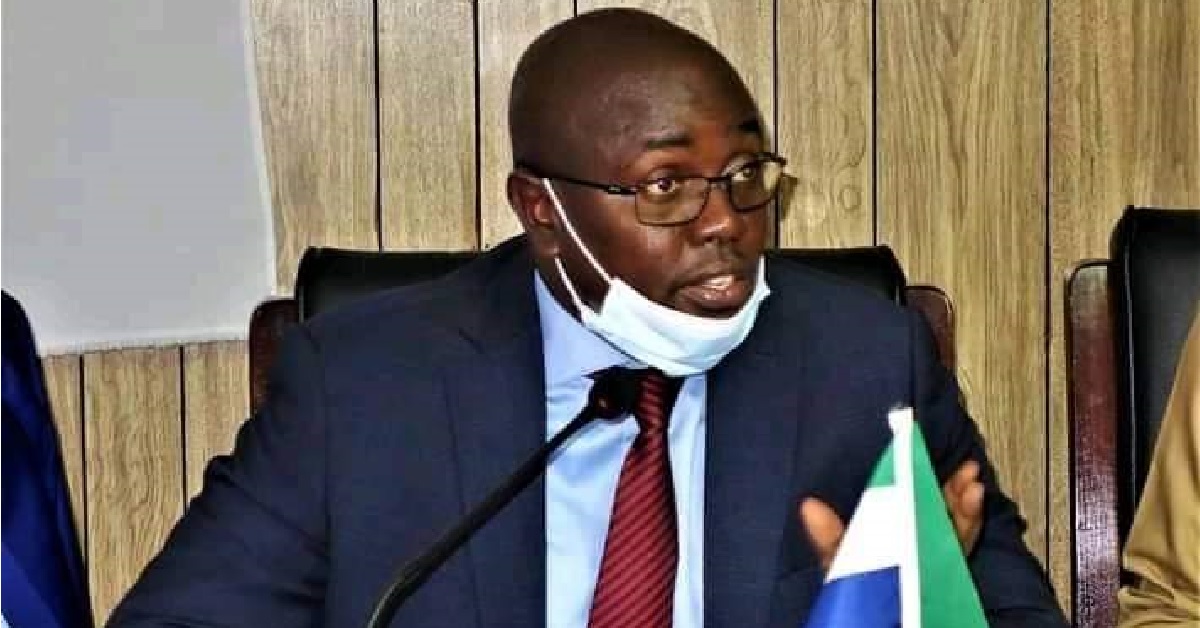 "We Are Running a Gangster State" – Deputy Speaker of Sierra Leone Parliament Confesses
The Deputy Speaker of Parliament who doubles as the chairman of the Public Account committee (PAC) in Parliament, Hon Sengepoh Solomon Thomas has disclosed that for the Ministry of Trade to engage in terminating companies without due procedure is worrisome.
According to Hon Thomas, the Chief Minister has no right to give orders to any Permanent Secretary or Minister to illegally terminate companies without following due procedures.
'If a Chief Minister can just order a Permanent Secretary or a Minister to terminate companies without the due procedures, it means we are running a gangster state,' he said.
The Deputy Speaker made the disclosure in Committee Room one when addressing officials of the Ministry and Industry especially the Permanent Secretaries on issues relating to the 2019 Auditor General's Report.
According to the Report, contrary to section 146(1) of the PPR of 2006 and section 151(1) of the PPR of 2020, the following contracts were terminated without any evidence of notification of breach to trigger termination as enshrined in the details of the contract including contract for the design, implementation and up-to-date container handling procedure for the Port of Freetown contract for the design implementation of up-to-date cargo handling procedures for the airport and land borders of Sierra Leone and contract for the provision of pre-shipment inspection programmes for the Nitty Port at the Sierra Rutile for the export of rutile and bauxite and at the Queen Elizabeth II Quay (all exports).
The auditors' comment stated that the relevant evidence that due processes were followed in the termination of the contract with Sierra Inspection Company Limited and Socialist Inspection Services SL Limited were not made available for inspection and therefore the issue is still unresolved.
The auditors furthered that for the African Link Inspection Company (ALIC) they saw evidence of correspondences between the Ministry of Finance and the Law Officers' Department.
The Law Officers' Department advised that the ministry abide by the terms as stated in the agreement for the termination of the contract but there was no evidence of compliance with the legal advice and the issue is therefore unresolved.
What is more disheartening is that, even though the contract entails legal ramifications, the responsibilities and liabilities of government as stated in the case of early termination, there was no evidence of consultation with the Law Officers' Department prior to the termination of the contract.
The Ministry of Trade and Industry acted on recommendations from the Law Officers' Department to ensure that the state is protected from litigation that might result from such termination.
Nightwatch Newspaper reports that, during the hearing, the Permanent Secretary of the ministry accepted that they did not follow due procedures when terminating these companies.
He told MPs that he terminated the companies based on executive orders form the then Chief Minister, Professor David Francis.