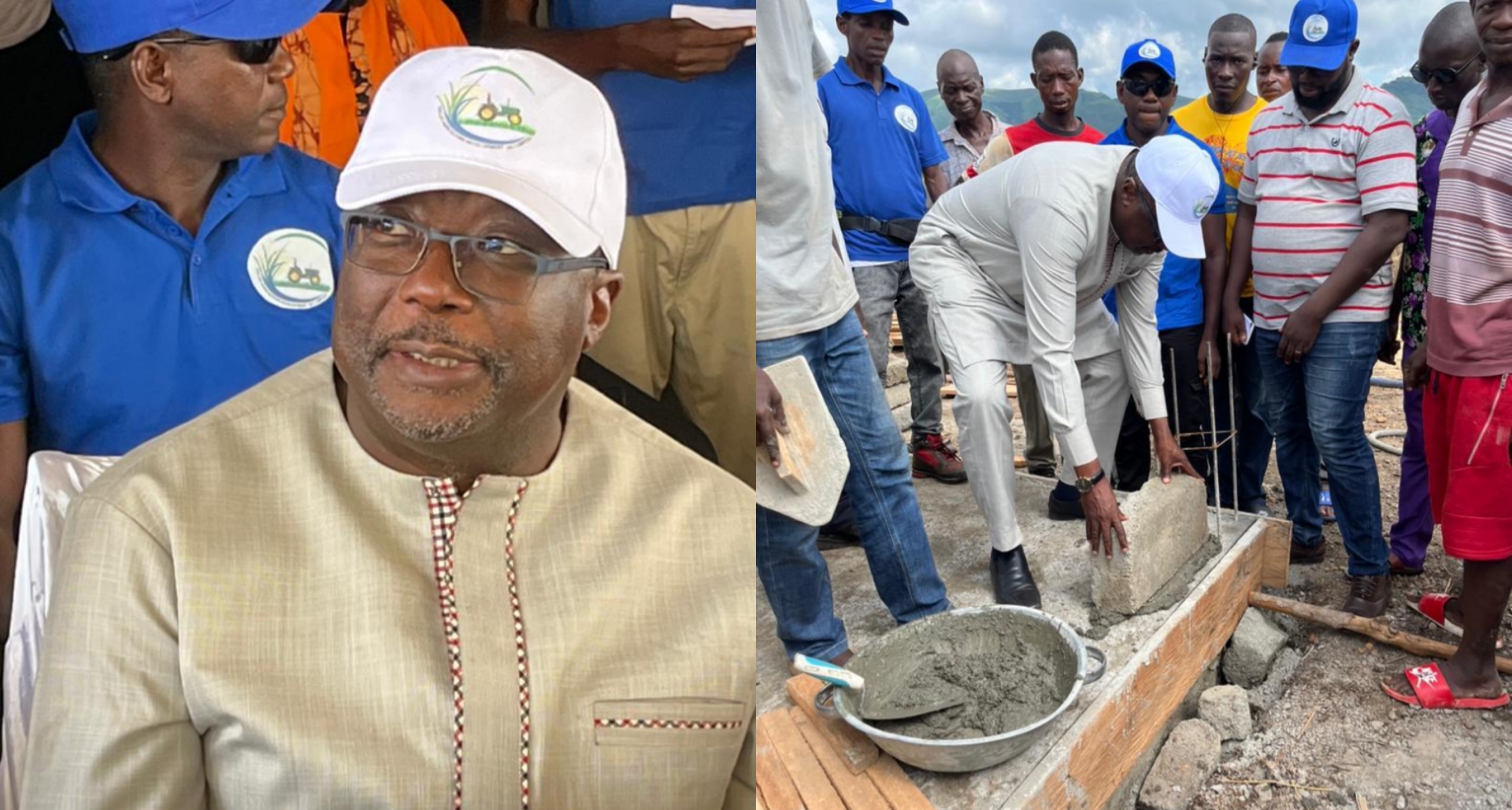 Ambassador Omrie Golley Turns The Sod For The 4th Demonstration Centre at Bumbuna
The Golley Agriculture Development Team, headed by their CEO Ambassador Omrie Golley, today Monday 14 November, 'turned the sod' for the 4th of four agric-education centres situated in Bumbuna, Northeast of Sierra Leone.
The very colourful and joyful ceremony was graced by the presence of the Paramount Chief of Dansogoia Chiefdom, PC Alimamy Bockarie Yalan Koroma 111, the Chiefdom Speaker, Town and Section Chiefs as well as other traditional leaders and Government officials.
The Paramount Chief expressed his delight for this new agricultural initiative, praising Ambassador Golley for his Patriotism and love for his country.
The General Manager for the Golley Agriculture Development (SL), Israeli born Meir Matatyahu assured of his commitment to actualize the vision to create demonstration centers that will cater for the agricultural needs of the people of the region.
Ambassador Omrie Golley in his submission thanked the people of Bumbuna for their warm reception. He also assured of the speedy construction of the demonstration centers and stressed the significance of modern agricultural techniques to revolutionize Sierra Leone's food sufficiency.
The programme ended with great fanfare and celebration with the traditional 'Matoma'.