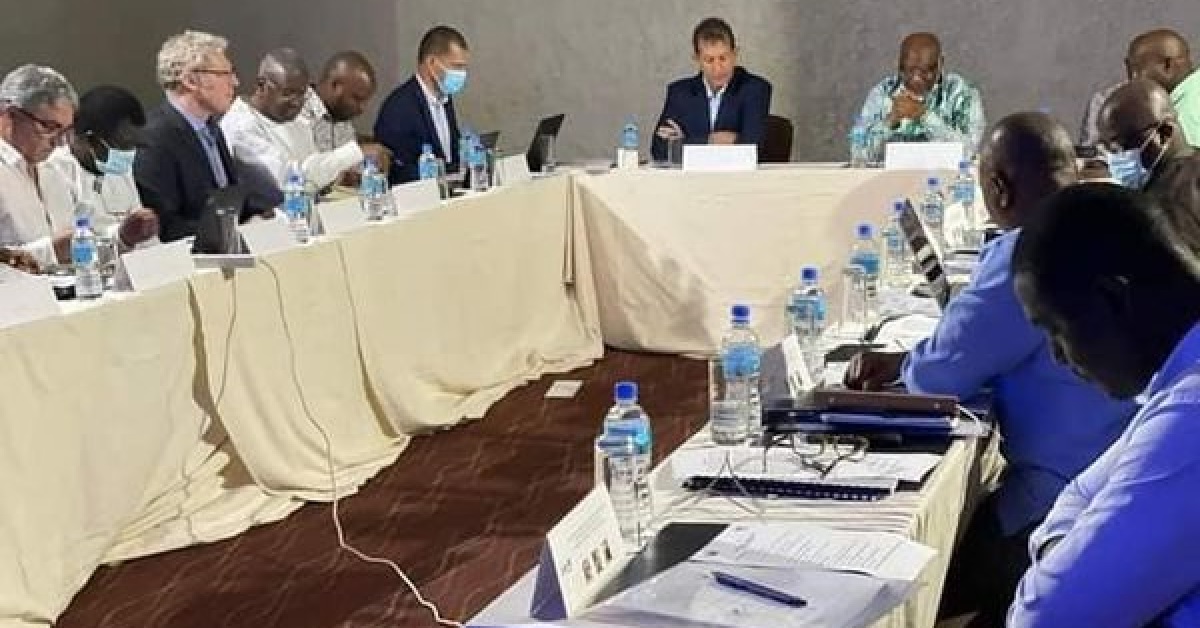 Sierra Leone Government Commences New Mining Lease Agreement With Marampa Mines And Gerald Group
The Government of Sierra Leone has today Saturday 30th October 2021, commenced negotiations of a new Mining Lease Agreement with Marampa Mines Limited (formally SL Mining) and the Gerald Group as part of an out of court settlement arrangement which was reached early this year.
The Government negotiating team is comprised of credible personalities including Mr. Samuel Etham (formal Executive Director of the International Monetary Fund) as Chair, Mr. Herbert McLeod (Country Director, International Growth Center); Dr John Karimu, (former Minister of Finance and Commissioner General, NRA); Mr. Timothy M. Kabba (Minister of Mines and Mineral resources); Mr. Sahr Jusu (Financial Secretary); Dr. Samuel Jibao (Commissioner General, NRA) and other senior Government officials from the Ministry of Finance, the Ministry of Mines and Mineral Resources, the Ministry of Justice, the National Minerals Agency, National Revenue Authority and the Environmental Protection Agency. On the part of Marampa Mines (SL) Limited, the company negotiating team is led by the Chairman & CEO of The Gerald Group and Marampa Mines Limited (SL), Mr. Craig Dean and includes Mr. Fred Lotti (Chief Operating Officer), Mr. Alejandro Skidelsky (General Counsel), Mr. David Amar (Country Manager), Prof. Sheikh Kamarah (Community Relations Director), Ms. Hussine Yilla (Deputy Country Manager), Berthan Macaulay Jr & Co (Legal Advisers) and The Betts Firm (Tax Advisers).
The negotiations are expected to be completed on the Sunday 31st October 2021, after which the negotiated Agreement will forwarded to Cabinet for approval and later ratification by Parliament.
It will be recalled that Sierra Leone and the Gerald Group entered into a Memorandum of Understanding in May 2021 which provided for a Government of Sierra Leone to hold a free carried and non-diluted interest of 10% in the new Marampa Mines Limited which is expected to provide additional revenues for Government. This aspect was absent the disputed former SL Mining Agreement.
On ratification of the new Agreement, Marampa Mines Limited is expected to commence full large scale mining in January 2022, and this will creat additional employment for Sierra Leoneans, especially for indigenes in the Marampa, Masimera Chiefdoms and Port Loko District at large.