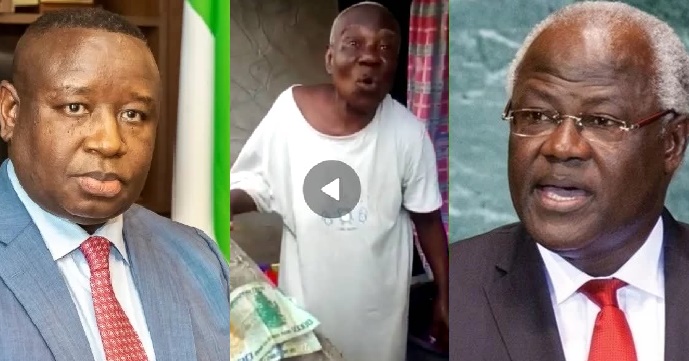 "I Hate Maada Bio, I love Ernest Koroma, Grandma Told Grandsons And Daughters
A Sierra Leonean Grandmother has been caught on a video making rounds on Social Media, telling her grandsons and daughters that she hates President Maada Bio and loves Ex-President Ernest Bai Koroma.
The video started of her being offered money by her grandsons just to say that she loves the current President, Dr Julius Maada Bio, but she blatantly refused to even utter the President's name.
Her grandsons first offered her Le 20,000 and later added a sum of Le 10,000 and they kept on adding and adding in order to persuade her to say out the President's name but still refused and firmly said that she won't.
But when they offered her Le 5,000 to say out that she loves the former President, Ernest Bai Koroma, she quickly professed her love for the former President and stated that she will declare her love for him even if her grandsons do not give her anything.
See video below why this grandma hates President Bio: