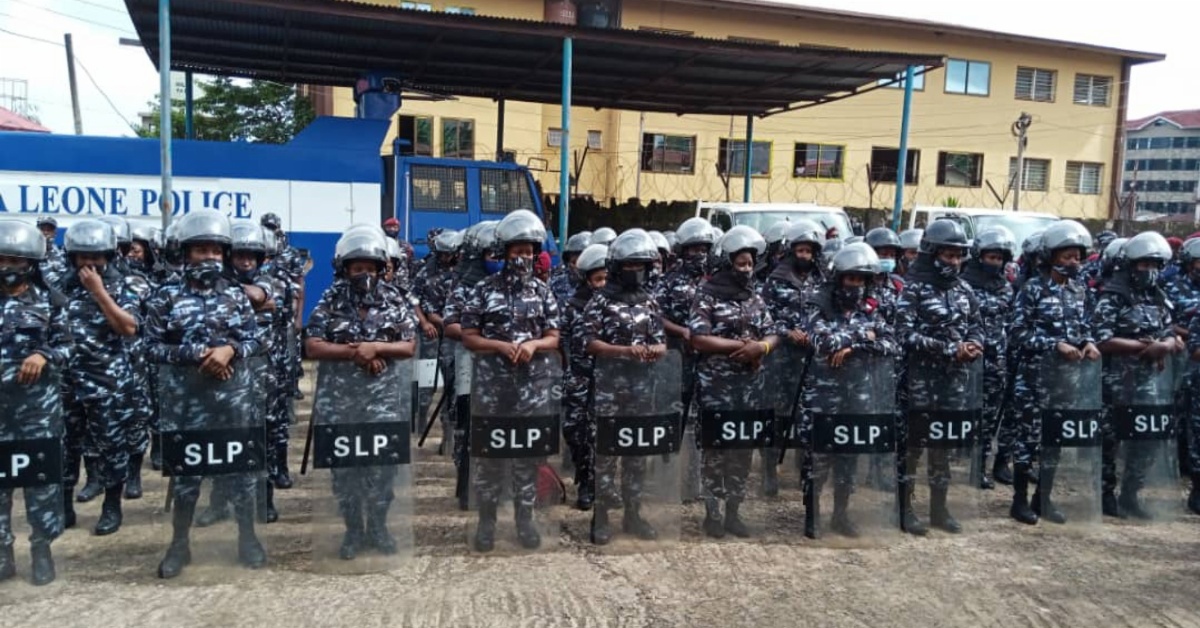 Heavy Security in Freetown Amid Strike Action
There have been heavy presence of police officers and security personnel in strategic locations across Freetown amid rumours of a nationwide protest action slated for today, Monday 8 July, Tuesday August 9, and Wednesday, August 10 2022.
Reports gathered from various locations around Freetown this morning reveal that the streets are quiet with few commercial and private vehicles plying and shops opened.
There are also reports of heavy police presence in the capital with police patrol cars moving around.
The Head of Media and Public Relations (Media One) of Sierra Leone speaking this morning to Radio Democracy, 98.1 said that they have deployed police officers at strategic locations in the capital to prevent any form of illegal demonstration.
He further assured citizens to go about their businesses as they have had the situation under control.
Earlier, Abdulai Caulker, the National Security Coordinator of Sierra Leone said nobody has approached the current police administration for clearance to stage a demonstration and no leader of the rumoured demonstration has been identified.
However, the former Inspector General of Police, Ambrose Sovula, who was suddenly sacked a couple of days ago, once said he was in negotiations with a group of people planning a demonstration but an agreement had not yet been reached as to when to grant police clearance and what form the demonstration will take, whether by processing through the streets or standing in a fixed spot as is done in some countries.
Supporters of the rumoured demonstration on social media (mostly Sierra Leoneans living in the diaspora) say they will be demonstrating against the high cost of living, police brutaity, corruption and general injustice.
Street demonstrations have always turned nasty in Sierra Leone leading to loss of lives and property. Criminals often join genuine demonstrators to break into and steal from stores. Some demonstrators and criminals generally attack the police in street demonstratons leading to unnecesary violence, as reported in The Patriotic Vanguard.
Meanwhile, the Sierra Leone police seems to be preparing itself for any eventuality in Freetown and the rest of the country.