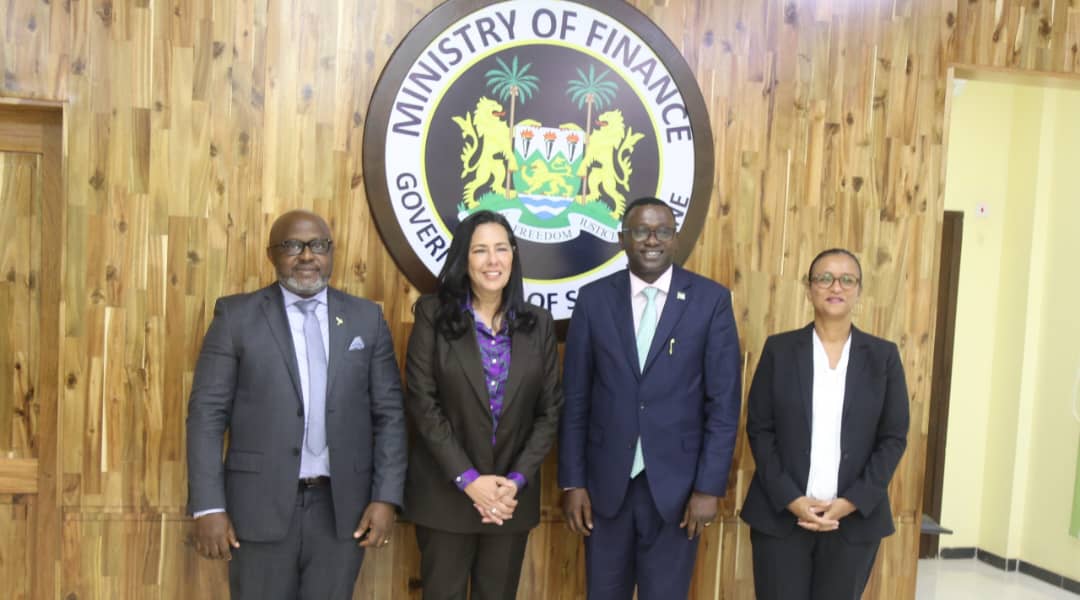 International Finance Corporation to Support Private Sector Development in Sierra Leone
The International Finance Corporation (IFC) Regional Director has visited Sierra Leone to support private sector development.
Sierra Leone's future growth will depend heavily on the issues of private-sector reforms, which are being supported by IFC. The country ranked 160 out of 178 in the 2008 doing business report, an annual survey released by IFC and the World Bank.
Dahlia Khalifa, IFC Regional Director for Central Africa, Liberia, Nigeria and Sierra Leone concluded her first official visit to Sierra Leone from March 6 to 8 where she highlighted the central role of the private sector in supporting economic recovery, reducing fragility, and creating opportunity in the country.
During her visit, Mrs. Khalifa held talks with H.E. Vice President Dr. Mohamed Juldeh Jalloh, Minister of Finance Mr. Sheku Bangura, Central Bank Governor Kelfala Kallon, as well as private sector players and Development Partners to fully incorporate the strategic plans and the private sector reforms.
Sierra Leone is currently grappling with compounding local and global economic challenges, including rising global food and fuel prices, However, discussions with government officials focused on how IFC will increase its support to help spur economic development and create opportunities for Sierra Leoneans.
The IFC also affirmed commitment towards the development of key pipeline projects in energy and agribusiness.
On the occasion of international women's day celebrations, Mrs. Khalifa took part in an event hosted by IFC, honouring the influential role of women in shaping the development of the private and public sectors in Sierra Leone and discussions highlighted pathways to raise awareness of the value of gender equality in business leadership, leveraging networks of women leaders, and raising the profile of positive female role models in Sierra Leone.