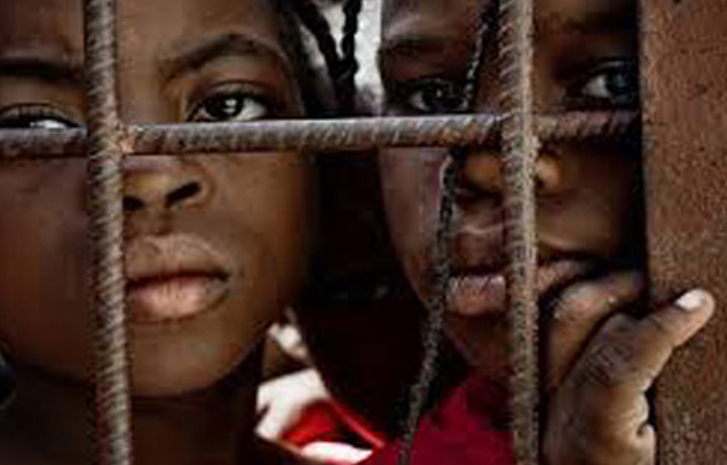 Massive Child Trafficking in The East – New Report
One-third of children between five and seventeen years in the eastern province of Sierra Leone have experienced child trafficking, according to a new report.
The report by the African Programming and Research Initiative to End Slavery (APRIES) at the University of Georgia's Center on Human Trafficking Research and Outreach (CenHTRO), says 36% others have experienced child labour.
Victims of child trafficking are mostly found in the diamond-mining district of Kono where the report says 46% of children are affected.
33% are affected in Kailahun district and 27% in Kenema district.
"Child labor rates are 52% in Kono, 34% in Kailahun, and 29% in Kenema," the report says.
The children are taken aways from rural areas in the region, often to more urban areas.
"Without reliable estimates of child trafficking and child labor, government and NGOs cannot have a baseline to work form, making it impossible to know if we are making progress in reducing the problem," said CenHTRO Director, David Okech, principal investigator for the report.
"The high number of children in trafficking and labor is quite significant, and our goal is to partner in prevention, prosecution efforts to reduce the problem over time," Okech said.
The report says the trafficking mostly occurs when a child is relocated from their biological family by someone offering the promise of educational opportunities to the wards or Menipikin, as they are locally called.
Away from home the child experiences forced labor, is denied the basic necessities like food and shelter has no access to education. Some of the perpetrators are relatives or acquaintances.
"We were poor, and my mother could not cater for my needs, so she saw an opportunity in my trafficker's request to take me away. [The better trafficker] promised [my mother] of giving me a better education," one survivor said in an interview with the researchers.
"I am the only one doing all the work and she did not send me to school", another survivor is quoted as saying.
Survivors describe how they are forced into domestic work or selling on the streets. Others reported "being forced to participate in hazardous labour in the fishing, mining, or construction industries".
The report identifies children aged 12 to 17 years who have lost one or both parents and children not enrolled in school as most vulnerable.
Minister of social Welfare, Baindu Dassama is quoted as saying thus: "This comprehensive study provides new evidence of the nature of the problem in the country". She said her government welcomed the report.
Sierra Leone has anti-trafficking legislation, which was passed in 2005, and it launched the free education program for children throughout primary and secondary school, to improve access to school. The new report however says that while the above initiatives are commendable, more needs to be done.
According to Politico Newspaper, the authors call for "greater safeguards for children in informal fostering arrangements; increased access to educational opportunities, especially for children living without one or both parents; and, overall, increased collaboration and cooperation throughout Sierra Leone society – between government agencies, families, community leaders, and all non-government stakeholder – to prevent trafficking and support survivors".