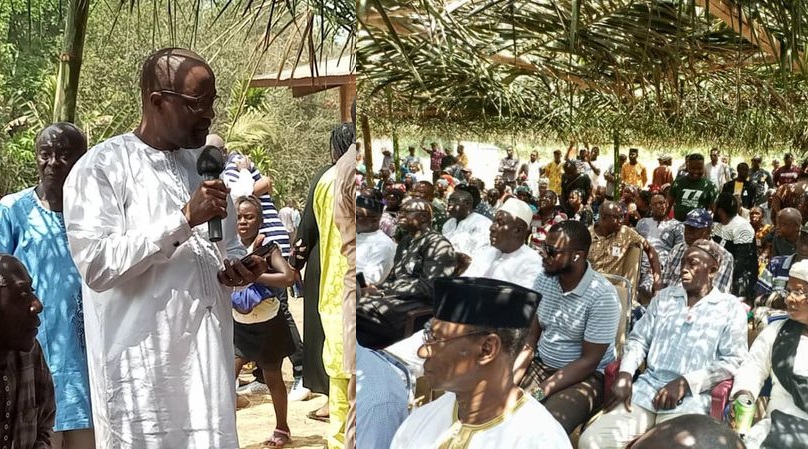 Sierra Leone Information Minister, Mohamed Rahman Swaray Gives His Mother a Befitting Burial
Sierra Leone Information Minister Mohamed Rahman Swaray has given a befitting burial to his late mother at her native village Foindu, Pujehun District.
There were hundreds of sympathizers drawn from almost every Walk of Life across the country and political parties
The high rate of attendance during the funeral procession has further proved  that our relationship with others, devoid of social standing, statuses and political inclinations, should be laced with humility, courage and mutual respect for we may need them in times like this.
Foindu was home to over a hundred vehicles for the first time  in history. People drove in amidst the distance and road network to pay their last respect. Many sympathizers do believe that the late mother will be so proud of his son where she is today.
#
The support and love displayed today to the grieving Minister was immense and could not have happened without the good relationship he has built with people over the years.
It appears that the world has been turned upside down ever since the Minister experienced the loss of his mother because words cannot describe the void that has been left behind. The thoughtfulness and support from friends and relatives, has helped greatly to ease this pain for a short while.