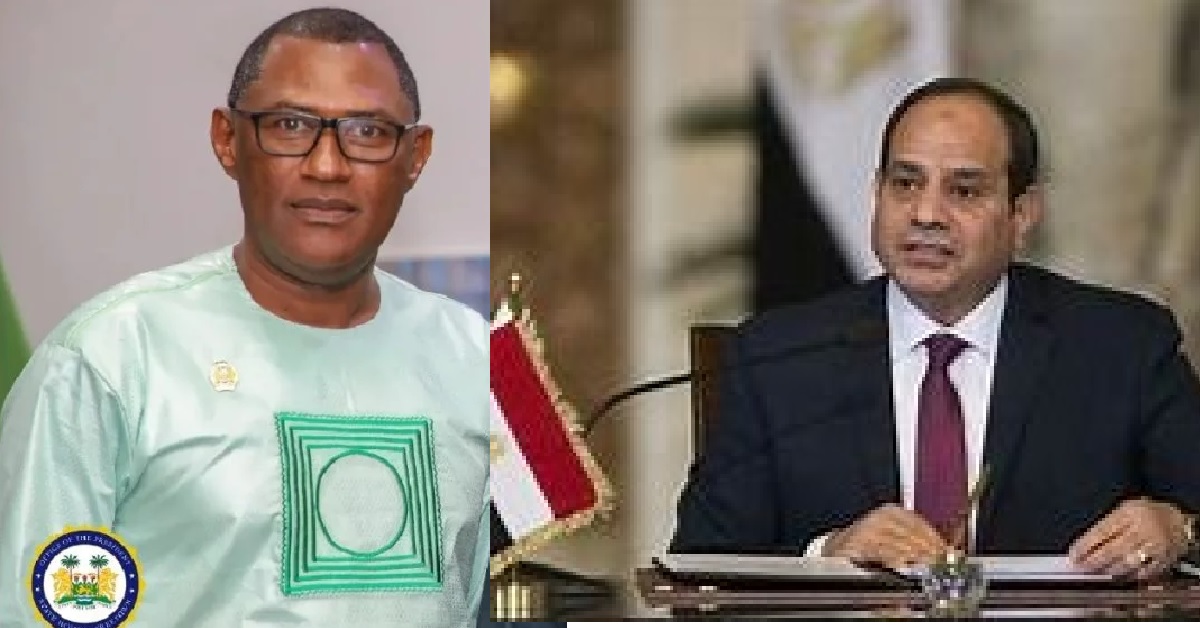 Sierra Leone's Ambassador to Cairo, Sadiq Silla Presents Letters of Credence to President of Egypt
Sierra Leone's Ambassador to Cairo, the Arab Republic of Egypt, H.E. Sadiq Silla, presented on  (31 March 2022) his Letters of Credence to His Excellency Abdel Fatttah El-Sisi, President of the Arab Republic of Egypt during a grand ceremony organized at the Ethadia Palace in Cairo.
The Ambassador was received in audience by His Excellency the President following the presentation of the Letters of Credence. During the ceremony, Ambassador Sadiq Silla conveyed the good wishes of His Excellency Brig. Rtd. Dr. Julius Maada Bio, President of the Republic of Sierra Leone to His Excellency the president of the Arab Republic of Egypt.
During the meeting, the two sides stressed the importance of further strengthening the mutually beneficial relations between Sierra Leone and Egypt in a number of areas of common interest.
President Abdel Fattah El-Sisi, while congratulating the Ambassador, wished him success during his tenure of duty.
Prior to the presentation of Letters of Credence, the Ambassador was escorted by the State of Protocol to the special army band at the Courtyard of the Palace where national anthem of Sierra Leone was played.