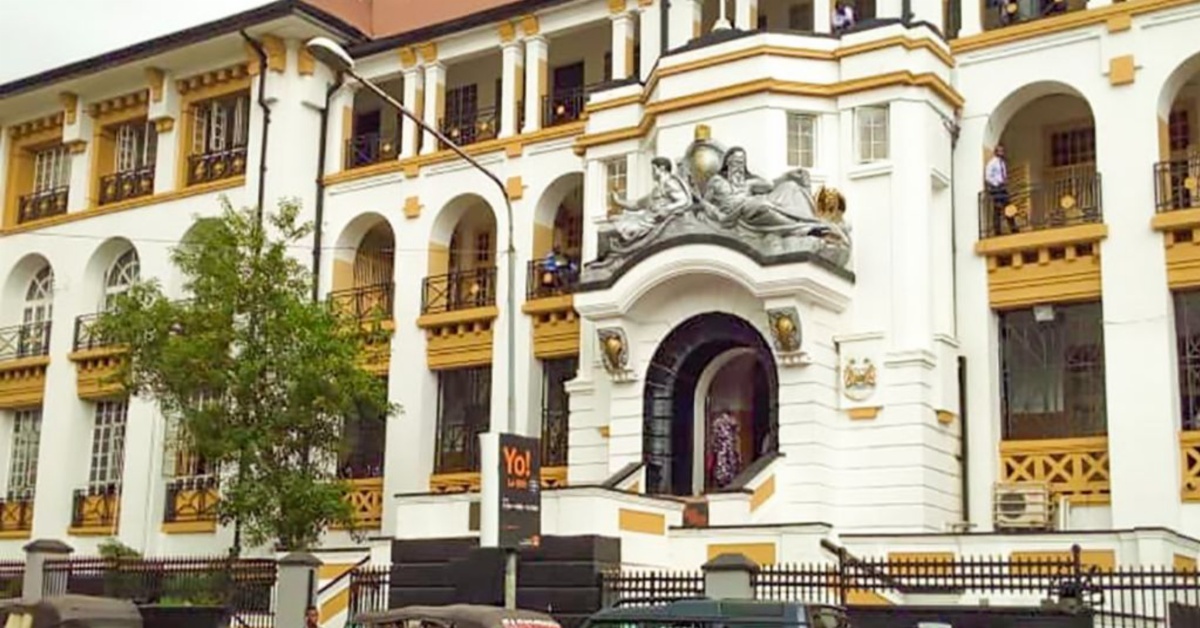 Sambaia Bendugu Saga, Firearm Expert Testifies in Court
The firearm expert Chief Inspector Joseph Abu Bakar Sanu who examined the alleged arms to have been possessed by the Ex-Military Personal Joseph Sheku Jalloh on Thursday 22nd September 2022 testified in Court.
The accused Joseph Sheku Jalloh and six others were under preliminary investigation before Magistrate Mark Ngegba of Pademba Road Court No.1 for nine counts of charges ranging from possession of a small arm without Licence, carrying an offensive weapon, threatening language, obstruction, to riotous conduct all contrary to law.
According to the particulars of offense, on Wednesday 8th June 2022 at Sambaia Bendugu, Tonkolili District in the North East of Sierra Leone, the first accused Joseph Sheku Jalloh was found in possession of one small arm of wit short gun without a license.
On count two, the second accused was found carrying offensive weapons with cutlasses and knives. Police further alleged that the six and seven accused threatened to burn down the house of Honourable Paramount Chief Alhaji Bamba Foray Jalloh, count seven states that the fourth accused obstructed the Sierra Leone Police when executing their lawful duties, while count nine added that the accused behave in a riotous manner.
Testifying, the Ninth Prosecution Witness (PW9) Chief Inspector Joseph Abu Bakar Sanu a forensic firearm examiner attached to the scientific support department at the Criminal Investigation Department (CID) Headquarters.
He disclosed that he has been a forensic firearm examiner for about 13 years. Highlighting his duties, the firearm examiner said he examined firearms and ammunition components such as cartridge cases, shells, and fire bullets that are used in suspected crimes, adding that he trained firearm handling officers on the proper way of using it and among others.
According to PW9, the general tools used for the examination of firearms were magnifying glasses, a camera that has big cells which are about 15 meters, a stereo electron microscope, and very good eyes. He recalled 15th June 2022 when he received from DPC 13835 Issa Sesay one locally made short gun to examine it for its functional ability and whether it was fire, and to determine its caliber.
He said that he did a physical examination on it and the short gun was subjected to whether its parts were correlative and defense parts.
He furthered that examination was done on what was entails in firearms. He said at the end of the examination, he made a certain observation, they label the short gun as exhibit A, it was a locally made short gun with12 cage caliber that is in good working order and found fouled.
The firearm examiner said that In their conclusion, they found out that it has not been cleaned since last fired, adding that when combined with 12 cage caliber cartridge and it engages in actions. PW9 said he reduced the findings into a report, which was produced and tendered in court.
The Witness identified the short gun in court and said the serial No.14884. Under cross-examination by Lead Defense Counsel Joseph F. Kamara, PW9 confirmed that he conducted a critical examination on the said gun.
He said it was the making of the said gun that seems to be local, adding that the latch on the said gun was not locally manufactured.
Responding further, PW9 said that he did not look for fingerprints, adding that it was not his responsibility to look for fingerprints to ascertain the owner of the said gun.
He stated that anyone can assemble the said if he or she has the idea. PW9 confirmed that the environment can negatively impact a shotgun, adding that the said gun is functional.
PW9 said that it was not to his knowledge that the mark on the said gun is registered with the small arms commission.
At this stage, Defence Lawyer applied to the Bench for a recall of PW9 when they open their Defence to discredit the evidence, but Magistrate Ngegba rejected his application.
However, the state Counsel submitted to the Bench that there was no further evidence on count eight which is riotous conduct, and Magistrate Ngegba, therefore, discharged the accused on that count.
Meanwhile, the accused were refused bail again after the Defense counsel renewed his previous bail application, while the matter comes up again on Monday 26th September 2022.