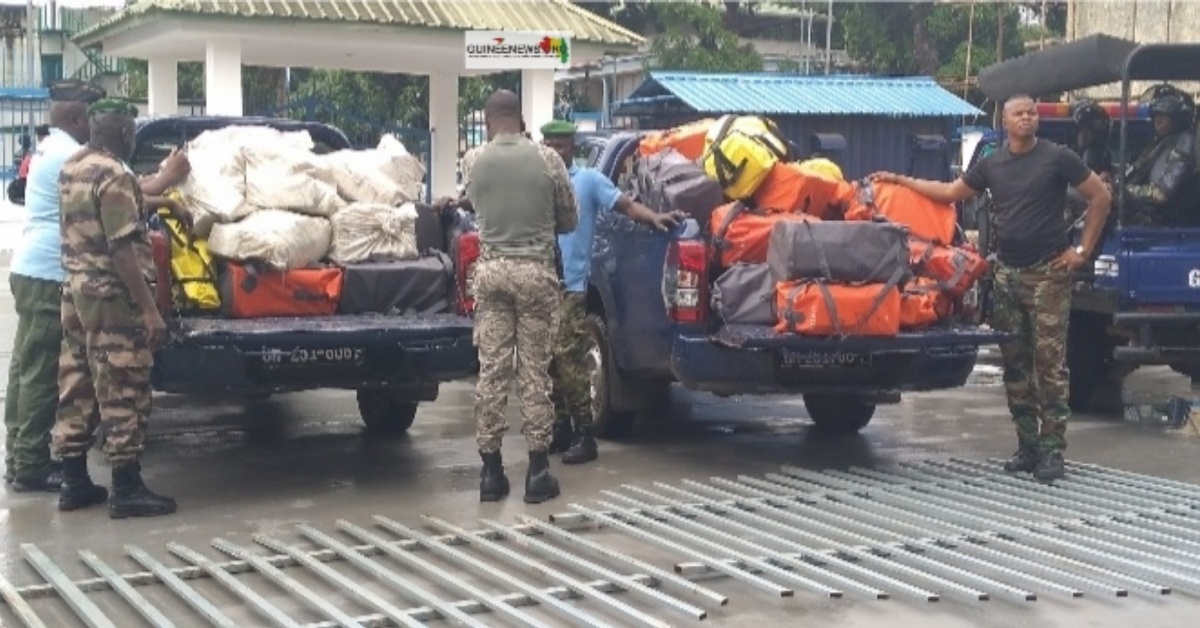 Cocaine: Sierra Leone-Flagged Ship Detained in Guinea
Guinean authorities say they have detained a Sierra Leone-flagged ship containing nearly three tones of cocaine, which was intercepted in the country's waters.
The crew of six people, among them five Sierra Leoneans, were also detained, facing criminal prosecution, the authorities said.
Guinean Navy and Military Police officials on Wednesday paraded the contents of the ship to the press.
According to the authorities, a patrol team of the Guinean Navy intercepted the boat on Wednesday, July 27, off the coast of Conakry, at around 12 noon. Following searches, a large quantity of suspicious packages were discovered on board, said Lieutenant Aboubacar Saran Bangoura, a spokesman for the National Gendarmerie.
He added that a mixture of representatives from the military and gendarmerie were later dispatched to the scene for further investigations.
"Observations and search carried out on the ship made it possible to discover on board 120 packages of white powder hidden in several bags," Lieutenant Bangoura told journalists. He further explained that the packages contained 2,318 packets, with a total weight of 2,605.1 kg.
He went on, tests were carried out on the samples and they came back positive for cocaine.
The detained crew members are expected to be brought before a competent court on charges of international drug trafficking, according to the officials.
Guinea has recently been the focus of traffickers who make use of the dangerous Gulf of Guinea route for shipment of drugs from South America, as well as other criminal activities.
Just last April, a coordinated operation involving Spanish, Turkish, UK and Guinean authorities led to the arrest of a ship carrying 270 kilograms of cocaine hydrochloride, 80 miles off the coast of Conakry.
A total of three ships were presented to the press on Wednesday as having been intercepted on Guinean waters for involving in illegal activities.
Navy Captain Mamadou Yaya Diallo said the vessels were intercepted as part of a collaborative operation between Guinean and French navies.
The other boats were involved in illegal fishing, he said, noting that the cocaine was contained in two shipments.
General (Rtd) Aboubacar Sidiki Camara, the Minister in charge of National Defense, said they were seeking to confiscate all three boats, after proceedings of criminal prosecution against the crews, since there would be no satisfactory fines.
"As for the boats that came with drugs, justice will take its course. Let's hope that at the end of the criminal action, we will have all these boats returned to the custody of the State, to be used to provide more security for the conservation of our maritime ecosystem," he said.
Minister of Justice and Human Rights, Charles Wright, who was also present at the parading of the drugs, vowed to ensure that the law takes it course.