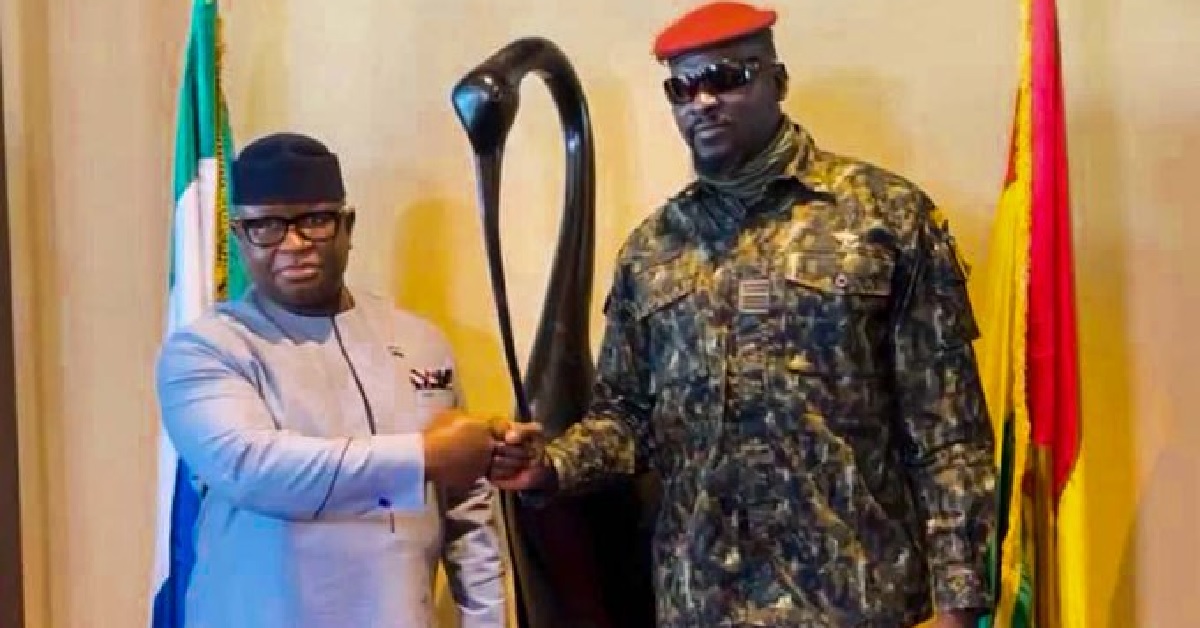 Sierra Leone, Guinea Security Experts Meet
A high-level team of security experts from Sierra Leone traveled to the Republic of Guinea last Wednesday 27th October, 2021 to engage their Guinea counterparts on a number of security questions confronting the two countries.
The Sierra Leone side known as the Technical Committee on Yenga and Other Cross Border Infractions was headed by Francis Lagumba Keili of the ONS and included Brigadier General Ronnie B. Harleston, Assistant Chief of Defence Staff/ Operations and Plans of the RSLAF, Assistant Inspector General of Police, Amadu Mannah, Mohamed Bankapoma Bangura, Director, Provincial and Border Security, ONS and Henry Nyandemoh of the Foreign Ministry.
As a press time, details were sketchy but a source close to the meeting told Politico that the delegation discussed the Security of border communities, cooperation on cross boarder transnational organized criminal activities, drugs, arms and human trafficking cross border cooperation in the intelligence sharing and strengthening of Joint border patrols. Our source says the Guinean side is due in Freetown to finalize the discussions but that the date would be communicated through diplomatic channels.
The meeting occurred in the wake of President Julius Maada Bio's trip to Conakry on Monday 11th October 2021, during which he held discussions with junta leader Colonel Mamady Doumbouya. Critics opposed to the visit said the President should not have met the soldiers who overthrew the civilian government of President Alpha Conde.
But President Bio defended his action during an interview by American TV network CNN. Apart from saying he was fully committed to the stance taken by the regional bloc ECOWAS that unanimously condemned the military takeover in Guinea and called for a return to constitutional order, President Bio was unequivocally firm on his belief that member states must engage the new leaders in Guinea, rather than keeping them in isolation.
Also in the interview, he raised concern over the then unbecoming nature of the long security partnership between Sierra Leone and Guinea, which he believed should be revived and harnessed. He had intimated of this security meeting between Guinea and Sierra Leone as a prelude to normalisation of security briefings involving the two countries, and the resumption of joint border patrols.
According to Politico Newspaper, he categorically sated that the security of Sierra Leone supersedes everything and that having Guinea as so close a neighbour, with shared common ties, it is imperative that the relationship between the two countries is maintained, irrespective of who is in charge in Guinea.
President Conde was toppled by Col. Doumbouya and other military officers on the 5th September 2021, accusing him of violating the constitution and of widespread corruption. He is still in detention.
The coup was condemned by the international community including ECOWAS. The military leaders have not released any roadmap for a return to constitutional rule.