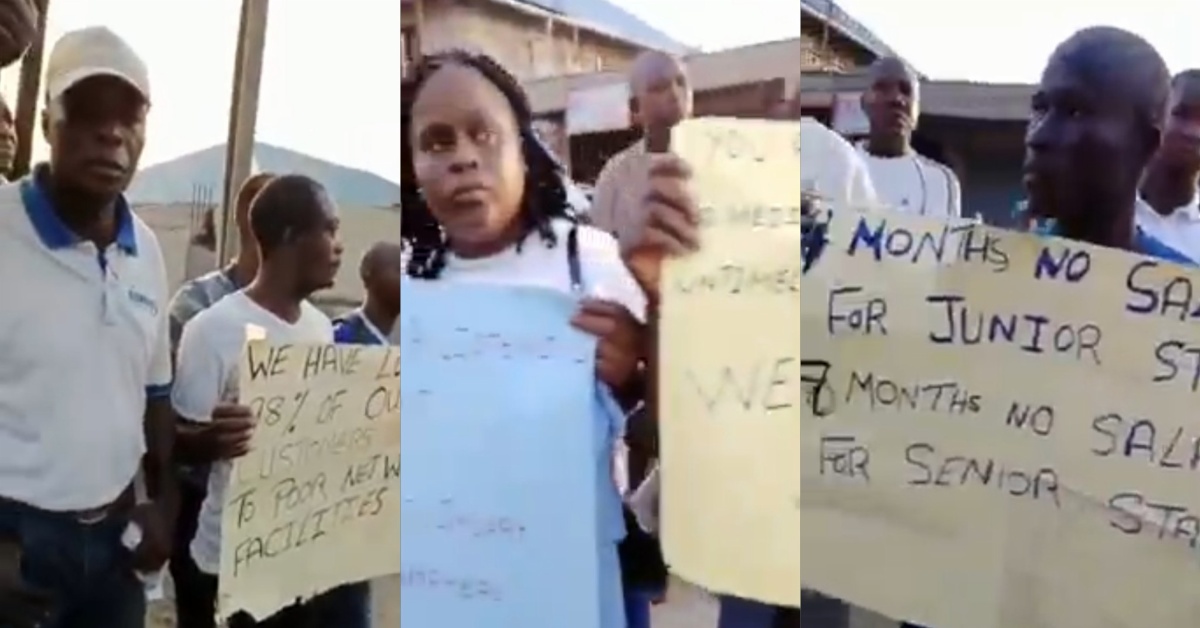 Seven Sierratel Workers Arrested For Protesting In Front of Presidential Lodge (Video)
Seven workers of Sierra Leone's Telecommunication Company (Sierratel) have reportedly been arrested for protesting in front of Presidential Lodge at Hill Station.
Sierra Network Salone reports that the seven Sierratel Workers were arrested this morning, 19th December 2022 for protesting Infront of the President's Lodge over non-payment of Salaries and other allowances.
In a video shared on their Facebook page, the workers lined outside the Presidential Lodge, carrying placards and demanding payment of their nine month salary backlog. They also asked for the provision of rent, medical and leave allowances, which they say they have been received for the last three years.
The aggrieved workers therefore called on President, Julius Maada Bio to see to their constraints, especially now that we are in the holiday season.
Watch video below: