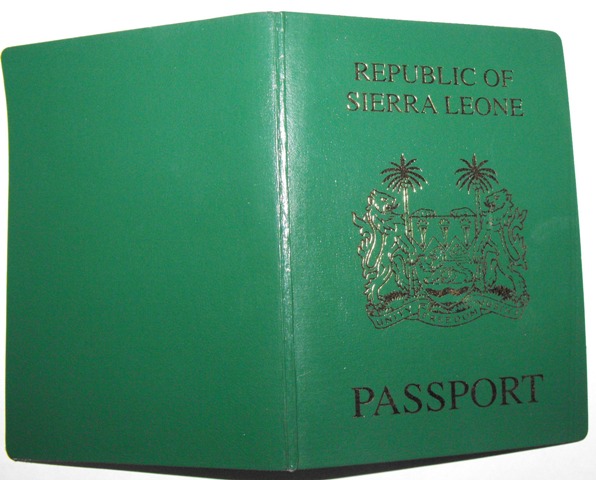 REVEALED: Why Sierra Leone Passport Fees Went Up
A spokesman for the Immigration Department has confirmed to the Global Times that a private company, Netpage (SL.) Limited is now pre-financing the production of the new E-Passports for Sierra Leonean applicants.
Netpage undertook to pre-finance the production of the new E-Passports after De La Rue refused to supply passports to the Sierra Leonean Government on a credit basis. The Government of Sierra Leone owes De la Rue (the Printers) hundreds of thousands of United States dollars in backlog payment for passports already supplied to the Immigration Department.
"To tell you the truth, Netpage decided to come to our rescue, after it became crystal clear that De La Rue was no longer interested in supplying passports to us on credit basis", a senior Immigration Department official told the Global Times late last night.
A spokesman for Netpage told the Global Times that they are doing business with De La Rue for the printing of the E-Passports for Sierra Leonean applicants.
"Our offices are on the second floor of the building now hosting the Ministry of Internal Affairs on Gloucester Street… We have all the equipment in place to print those E-Passports… The printing is still being done by De La Rue" he said.
He expressed shock and dismay over public outcry about the fees involved in the issuance of the new E-Passports. "People have to understand that E-Passports are quite different from Bio-metric passports…E-Passports are being used in each and every European country and is being recommended for use in all ECOWAS member states by the ECOWAS Heads of State themselves… And Sierra Leone is no exception", he said.
A senior Government spokesman confirmed last night that the fees for passports shot up because Government had removed all subsidies towards the issuance of passports. This has been confirmed by a senior official in the Ministry of Finance and Economic Development.