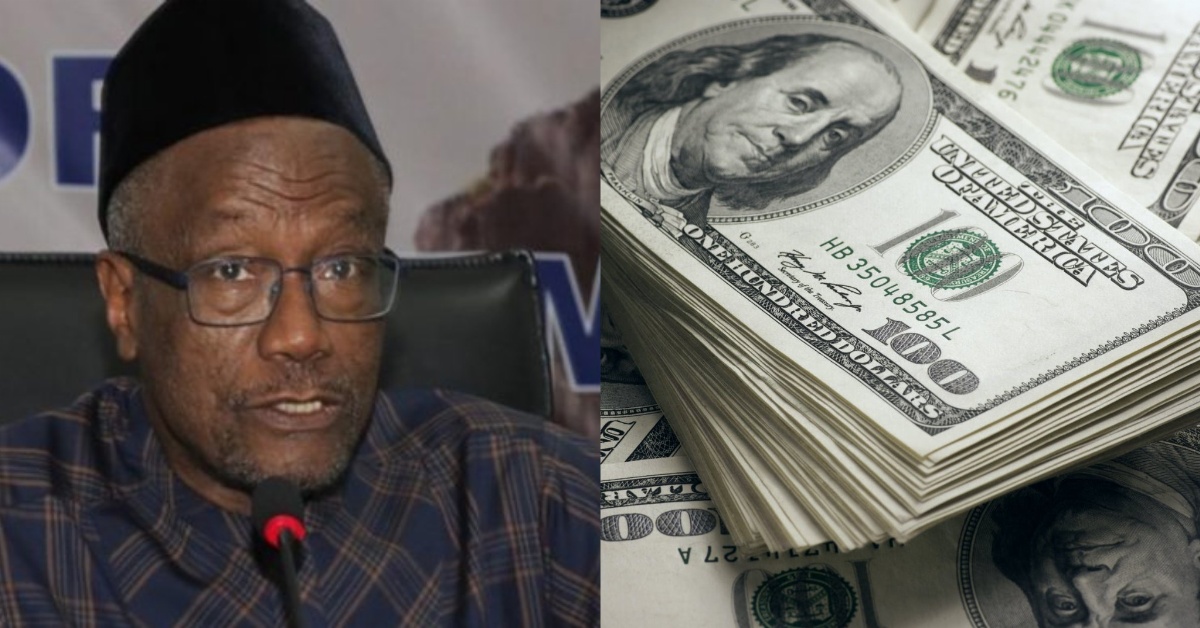 Textbook Economist: Bank Governor, Kelfala Kallon Should Resign
Governor, Professor Kelfala Kallon, seems to have lost control of the economy through his application of old-age economic ideas in modern day economic situations. Since he was appointed by President Julius Maada Bio as Bank Governor four years ago, Professor Kallon has woefully failed to translate his classroom economics into reality, and has consistently disappointed President Julius Maada Bio, thereby causing serious headache for his government. There are other school of thoughts who hold the view that instead of bringing in the "classroom economist, whose entire life has been spent in the classroom", President Bio should have retained Patrick Conteh, who was Central Bank Governor at the time he took office.
It is believed that Professor Kallon is enjoying the blessing of President Bio, alledgedly through his brother, Kabineh Kallon, the current Minister of Transport and Aviation.Kabineh Kallon, according to investigation, is a very strong ally of President Bio, and is believed to have played a vital role in settling family disputes within the family circle of President Bio. Therefore, President Bio is finding it difficult to ask the classroom economist to resign, simply to maintain his close and personal relationship with Kabineh Kallon. Some senior government officials, who spoke to  this writer on condition of anonymity, said it is now the time for the Bank Governor to take his exit and allow people who have what it takes to perform to occupy that seat.
Public concerns in relation to some of the poor and out-dated policies of the Central Bank Governor are that it is better for him to resign than to be allowed to send Sierra Leone in a worse direction.
Bank Governor, Professor Kelfala Kallon has got it all wrong despite claiming to be a seasoned economist. Professor Kallon's tenure has caused more headaches for the Bio Government than at any time in the history of this country.
Concerns are that the old textbook and wrong choices have led to the abysmal performance of the country's economy. Some schools of thought believe that most of the policies formulated by the Bank Governor lacked what it takes to turn around the country's economy. There is also the belief that his latest retraction of recent unprogressive policies, such as the cash limit on withdrawals, has led to a situation where business people are now finding it very hard to trade in the Leone among themselves, due to the escalating value of the dollar to the Leone, coupled with the irrelevant changing of the currency and minting of coins, have all compounded the problems responsible for the continuous depreciation of the Leone.
Many say that Professor Kallon has lost his relevance, especially as all his policies have turned out to be counter-productive, and have only plunged the country into more economic chaos and hardship. Professor Kallon had been earlier advised by top Economists, who have their wits about them; like Prince Jacob Macauley, that his policies will be counter-productive, He even stressed that the new currency will be dead on arrival, and even called for a rethink, but the egocentric Professor refused to listen. Today the country is in a financial mess, with the dollar flying like a kite that has gone out of control.