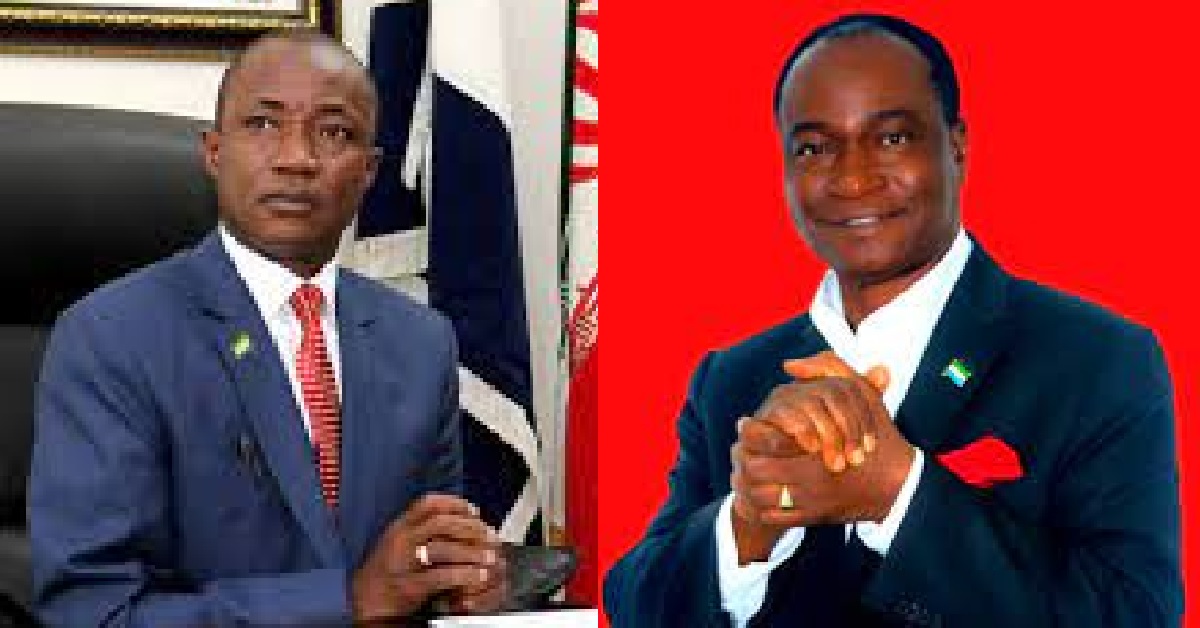 All Road Set to Makeni as APC strong Man Ambassador Alimamy Kamara Predict Peaceful process
Hon Alimamy Kamara, Aspiring Flag-bearer For the All Peoples Congress Party (APC), Former Member of Parliament, Former Youth Minister and Ambassador to the Republic of  Iran of the past APC government, has disclose to  this medium that the propose APC party convention that will be on the 17th to the 19th September 2021,at the Northern City of Makeni will end peaceful and lay the road map for the party to win the 2023,National election.
He stated that the 21 Man Technical Planning Committees released a final delegate list of 1,400 delegate across the country that will take part in the convention that well see adaptation of the APC new constitution.
Ambassador Kamara, stated that amidst all the intimidatio0n face by party member from the ruling government the party is united in a good sprit to face the national election, which is very much such that with the momentum and current state of affairs, the APC will win the 2023 elections, even though there are challenge, which are normal in life, he said.
Ambassador Alimamy, has a strong man in the party has been one of those that that are always engaging others in making sure the there is peace and unity within the APC party.
Ambassador Kamara despite all the challenges, he is very much calm and focus to lead the APC party come 2023.
Kamara obtained a Bachelor of Science degree with Honours in Economics.
He has always challenged the New Direction government of President Bio that the APC are not thieves and should not be treated as criminals.
He was described by many as not been a typical politician who focuses on deceptive promises, but believes in his achievement in the political landscape. He therefore called on the APC membership to scrutinize their leaders, based on their character, work and vision, as that is what is required to be a good leader.
According to The Times SL Newspaper Kamara spent all in life time in working for the development of their country, even though he had the opportunity of working Abroad and made money for himself, he is a man that know the problem of the nation and he is ready to work with any one cutting tribe and region to develop this nation.