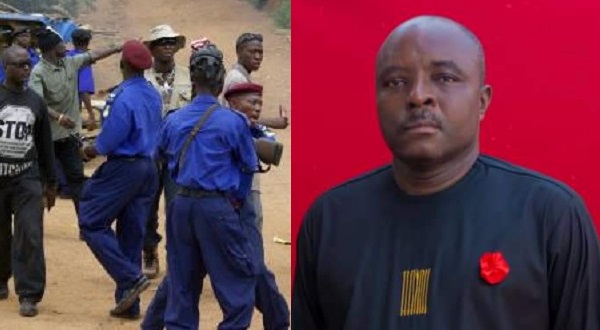 Ploy to Politicalize APC Member of Parliament Gun Case Exposed as Court Rejects 4th Bail Application
Ploy to politicize the APC MP ongoing pistol trials has boomeranged after party supporters stormed the court on the second sittings and pasted a banner bearing the MP' photo, calling for his immediate release.
This orchestrated political twist by his party associates triggered heavy police presence within the Court vicinity on his fourth appearance on Wednesday 21st July 2021 with blockade of major roads leading to the Court in order to maintain sanity.
Meanwhile, the APC MP, Hon. Emmanuel Saidu Conteh and his 3 cohorts accused of illegal possession of arms and ammunition have for the fourth time been denied bail and remanded in prison by Magistrate Sahr Kekura.
During Monday's hearing, Hon. Conteh's lawyer could not complete his cross examination on the first prosecution witness, Detective Police Constable 9268 Joseph J Collins attached to the Major incident Unit at the Criminal Investigation Department.
Though lawyer for the first accused concluded his, lawyer Dumbuya for the 2nd accused, Hon. Saidu Conteh, requested for an adjournment for further cross examination on the excuse that the health of his client was deteriorating.
All 4 accused persons Nabieunisa Raymond Bangura, Hon. Emmanuel Saidu Conteh, Michael Alpha Fornah, and Sheriff Jalloh are before the Court on three count charges of unlawful possession of arms and ammunition discovered at Queen Elizabeth (ll) Quay.