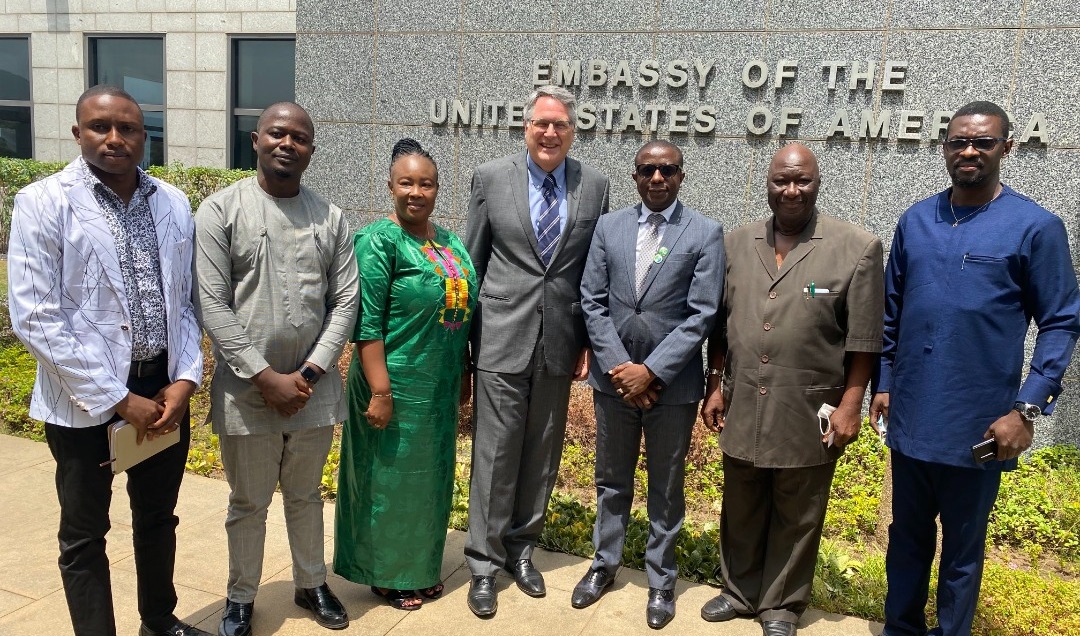 US Ambassador Engages SLPP Leadership on Election Related Issues
The United States Ambassador to Sierra Leone, David Reimer has yesterday met with the leadership of the ruling Sierra Leone Peoples Party (SLPP) in order to discuss election related issues with them.
According to the US Ambassador, he engaged the SLPP leadership following engagements he had had with opposition leaders.
"Last month I met with opposition leaders. Today, I met with SLPP leadership. We had a great discussion and I emphasized -as I do to all parties- the need to make sure that everyone can vote, the votes are counted accurately and the winner takes power peacefully," Ambassador Reimer stated.
This is one of several engagements the US Embassy and other International organisations have held with the ruling government and opposition leaders ahead of elections in June next year.
It is reported that the 2023 general election will take place between June and July and the 2028 election will take place in November.
One of the recommendations in the European Union election report in Sierra Leone, and was contained in the White Paper from the constitutional review process is for a fixed date for the presidential election.