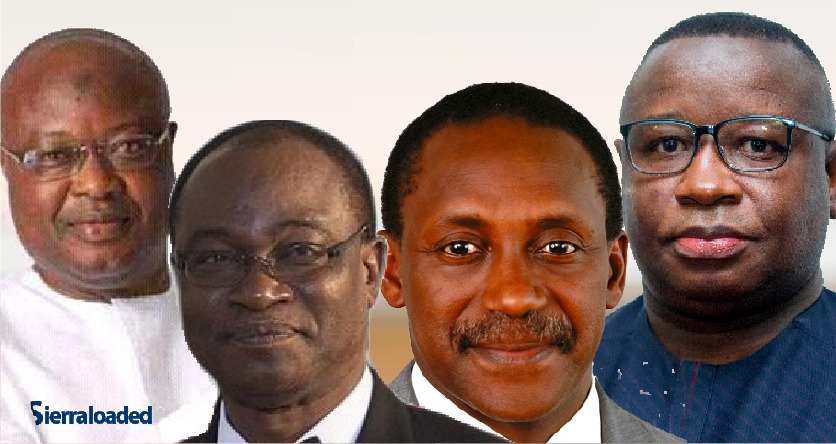 Yumkella Disappoints Opposition Parties
Founder and leader of National Grand Coalition (NGC), Kandeh Kolleh Yumkella is slowly returning home to his old root as the chicken goes to roost.
Sierra Leone People's Party (SLPP) is Yumkella's old root despite the humiliation he suffered there in 2018.
President Bio's penetration in APC (All Peoples congress)'s traditional strongholds continue as Yumkella's backing of SLPP grows deep at every passing day.
Although the NGC leader's political support for his old party is shrouded either in hypocrisy or diplomacy, Yumkella's political learning is now visible. The action is never too strange; it is a reversion and not a conversion as he has been there.
Although arguable, records have shown that the man from Kambia is an age-old SLPP politician. He retained his membership even when he was serving the United Nations as Director-General, of the United Nations Industrial Development organization.
Sierra Leone's political history shows that SLPP is a brainchild of prominent men in the northern district of Kambia.
NGC has four parliamentary seats which the party acquired in the 2018 general elections. The party came into existence in 2017 when its founder, Yumkella was denied the chance of getting SLPP's flag. The party made significant impact not only in Kambia, its known stronghold, but also other parts of the country.
It got four seats in its stronghold and got large votes in almost every party of the country. SLPP is ready to buy those votes. The NGC leader who has been quite critical of government policies has ceased criticism lately.
He now mobilises the youth and people of Sierra Leone to support government achieve its objectives. He wears the cloak of Denis M'cquail, a development media theorist.
The Kambia politician publicly declared that he supports national development and nothing else. The hopes that his kinsmen and the men he grew up with in Kambia would support him although Yumkella's popularity in his hometown is now at an all-time low.
Barely two weeks ago, the Youth in Kambia told this press that they would go APC this time since their son has disappointed them.  They are ready to teach Yumkella a big lesson in the 2023 polls. SLPPs move to reach Yumkella, political commentators say, it timely as the elections fastly approach. The party is aware that it would not be an easy pushover for a victory in the forthcoming elections.
According to Nightwatch Newspaper, a great majority of Sierra Leoneans are fed up with Bio's leadership and call for change. NGC is one of the strongest members in the Consortium of Progressive Political Parties (COPP), an offshoot of APPA (All Political Parties Association), a body which before this tie was the umbrella body of all political parties in Sierra Leone.