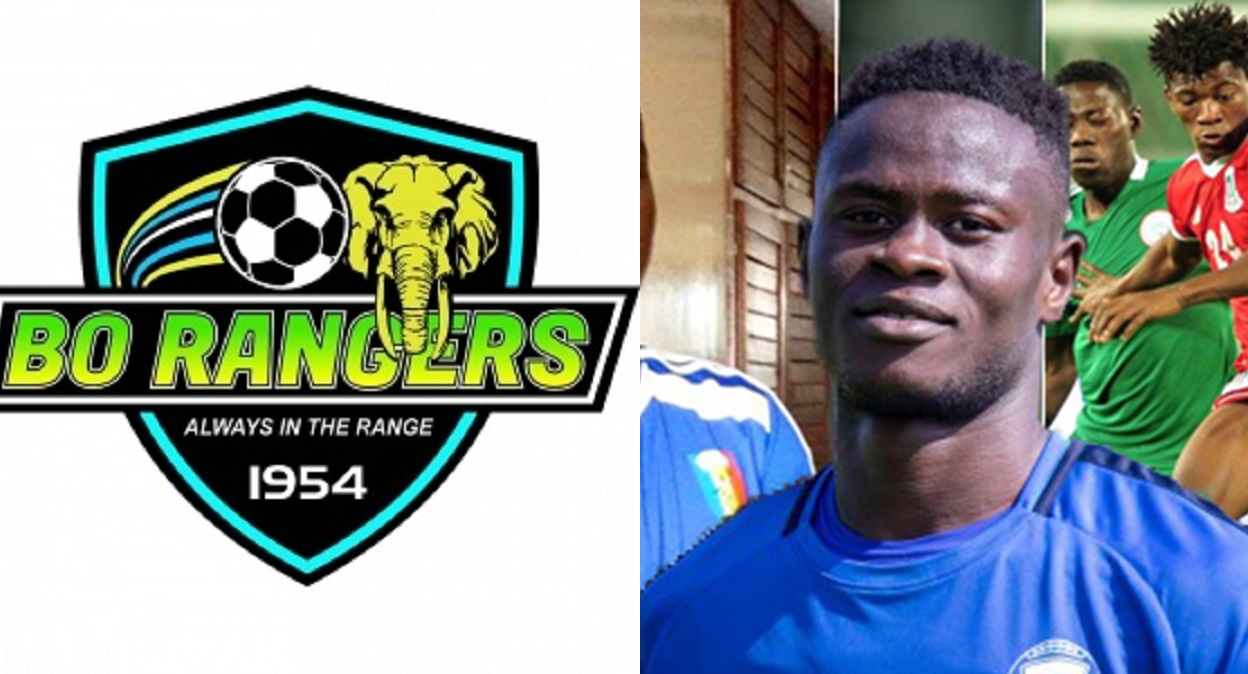 Bo Rangers Breaks Silence After Musa Tombo Was Dropped From Sierra Leone National Team
Babadi Kamara, the Executive Chairman of Bo Rangers Football Club has spoken following the withdrawal of ace Striker, Musa Noah Kamara (Musa Tombo) from the Sierra Leone national team.
Sierraloaded earlier reported that Tombo was dropped from the final list of players to face the Squirrels of Benin in the AFCON qualifying match in Benin despite being among the earlier home squad list for the game.
The withdrawal of the Tombo, who was also awarded as the Sierra Leone Premier League player of the month has attracted wide criticisms from football fans in the country.
However, while reacting to the issue, Kamara appealed to fans to respect the decision of the coach and support the national team.
His statement reads;
"Good evening Ladies and Gentlemen,
"I have been following discussions around Musa Tombo being dropped out of the national team. As fans watching the SL premier league I know how much we all believe in Musa especially when you put into perspective what he is doing at the moment. That not withstanding, the decision to select players for national service is the responsibility of the head coach. We should respect his decision and support the national team. At Bo Rangers, I have never as chairman interfered with team selection and have always respected the decision of the coach.
"Any attempt to debate the decision of the coach now will amount to distraction which we don't need at the moment.
As football loving fans, our focus at this moment should be supporting Leone Stars and standing by the team until we book our ticket to Yaoundé come Monday. The other players selected are all Sierra Leoneans, their own fans could have asked the same question if they were not selected. At the end, only eleven players will start.
"Please please please, let us drop this discussion for now and wish our team the very best against those groundnut chewers come Monday."