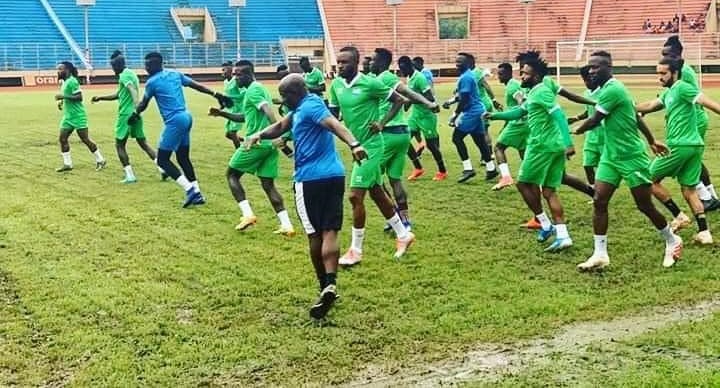 Home Based Leone Stars Team Depart Sierra Leone For Ethiopia Friendly
Leone Stars' contingent for Thursday's international friendly game against Ethiopia has depart Sierra Leone yesterday for Addis Ababa ETH, venue of the game.
Made up of solely home-based players, the team is expected to travel via Airline flight for the game billed for the Bahir Dar Stadium, a 60,000 capacity facility that has hosted major international games.
Leone Stars assistant coach one, Amidu Karim, will also be with the squad in Ethiopia and DR Congo tourney to monitor the performance of the players and advice the handles were necessary.
Among the players billed to make the trip to Ethiopia and Dr Congo are striker Sheka Fofanah (Eto'o), Yeami Dunia, Saidu Mansaray aka Malian and his team-mate Alimamy Buya Kamara of Wusum Stars etc,
Thursday's match against Sierra Leone is part of Ethiopia's FIFA World Cup qualifying preparations, which involves two friendlies matches for the Walia ibex.
The game kicks off at 16.00 p.m. Addis Ababa time on Thursday, which is 12.00 p.m. in Sierra Leone. It will be Sierra Leone's second confrontation with Ethiopia at the senior level.