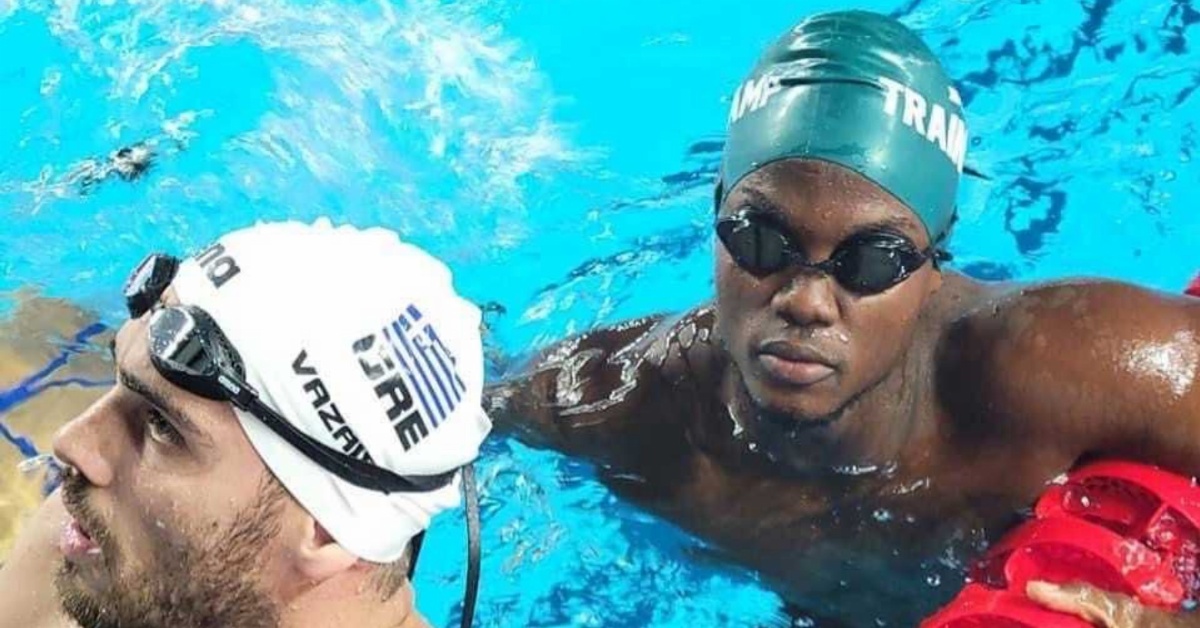 Sierra Leone's Joshua Wyse Reacts to Poor Display in Men's 50m Butterfly at Commonwealth Games
Men's Swimming captain, Joshua Wyse has blamed the lack of proper swimming facilities in the country for his poor display in the Men's 50m Butterfly at the Commonwealth Games Birmingham 2022.
Wyse took to the Sandwell Aquatics Centre pool with high hopes of beating his 29.01sec timing but disappointedly, he finished in 5th place in heat 1 of the first round in a time of 29.71 sec – an increase of 70 seconds from his previous time.
The displeased Wyse said: "I am disappointed and I know my coach and fans are also disappointed with the performance but this was not what I hoped for.
"Again we cannot get the result we best desire because we've not been getting good or advanced training, it is very difficult for us to be training on open water and get better results from a sprint swimming event."
Wyse, 21 urged the government to prioritise the need for swimming facilities. "Yes the stadium is under construction but we need another better and good facility," he said.
The result saw Wyse fail to progress to the next round of the Men's 50m Butterfly. Epeli Herbert Jordan Rabua of Fiji won Heat 1 with 26.01 sec followed by Gibraltar's Johnpaul Balloqui in second with 26.51 sec.
Their times were also not enough to progress to the next round. Heat 5, 6 and 7 produced the swimmers that qualified for the next round.