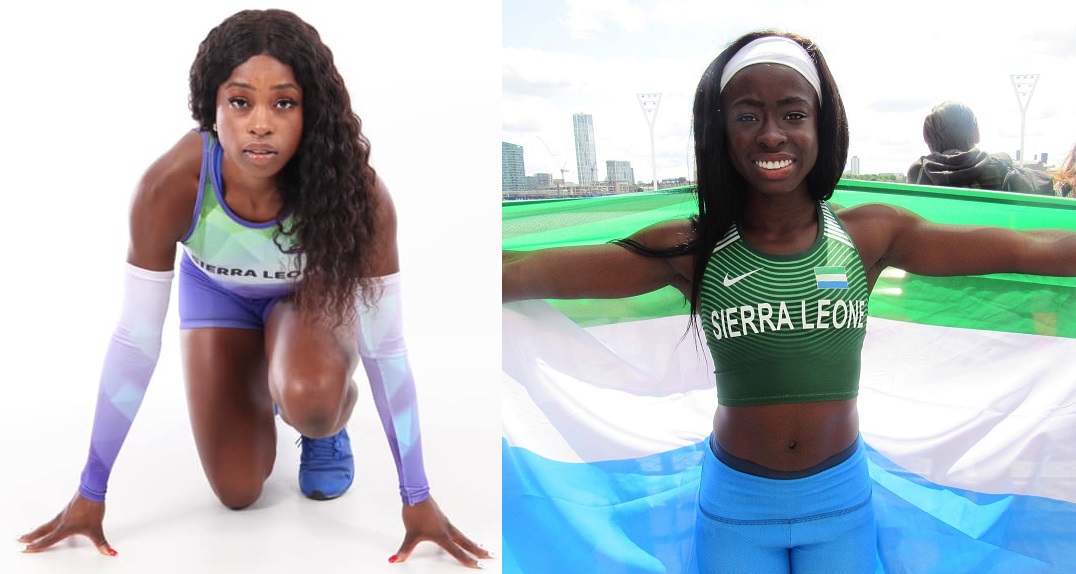 Sierra Leonean Sprinter, Maggie Barrie Receives Engagement Ring After Returning From Tokyo (Video)
Sierra Leone 100 meter Olympian Maggie Barrie has received a special home welcome with engagement from her then Boyfriend cum fiancé, Zach Polk at the Airport in the United States.
NBC4 Sports cover the whole event of Maggie Barrie returning home from Olympic at Ohio Airport in the United States of America.
Maggie is raised in the United States she is also eligible to compete for USA but she decide to compete for Sierra Leone, her parent's country.
According to the interview from NBC4 Maggie said when she arrived at the airport and saw Zach she said to herself what is he doing with Balloons and followers and violin playing and then Zach took the knee to propose ''I was very happy being an Olympian and now engage I am overwhelm with happiness"
.Polk also said he has planned this long time ago he said he plan this to be in Tokyo but because of the covid-19 restriction they could not allow him to go to Tokyo so he planed to do it when she arrived at the airport.
Both families where there when this took place and also people who where on the flight with Maggie when she return.