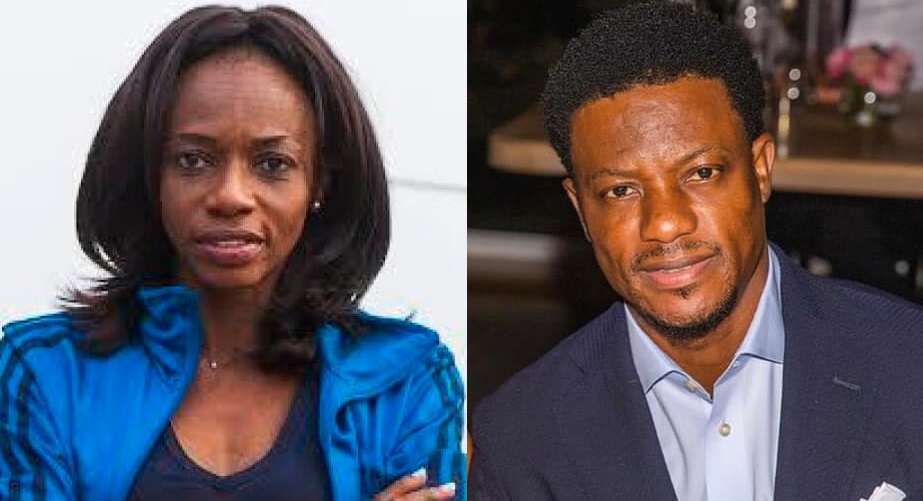 "Sierra Leone Above All Else, Peace And Love" – Mohamed Kallon Reunites With Isha Johansen at AFCON
Former Sierra Leone Football Association Boss, Isha Johansen has reunited with Mohamed Kallon, Leone Stars Ambassador at the African Cup of Nations in Cameroon.
Kallon who is one of the most decorated Footballer ever in the history of Sorry Leone posted on his Facebook account
"Sierra Leone above all else, peace and love. Madam Isha was at the Leone stars game in Douala"
Johansen who doubles as CAF and FIFA Council Member is a global ambassador for Football for Peace.
During Johansen reign as President of the Sierra Leone Football Association, there was a bitter row between the two football Ambassadors that warranted the intervention of the county's political and affairs Ministry for settlement.
The row occurred on the 6th March following a match after an FA Cup match involving FC Kallon's team, Kallon FC Junior
The former inter Milan and Monaco player alleged he was slapped on the back of the neck by Johansen after the match.
Johansen contested this and claimed she acted in Self defense after Kallon pushed her. She also alleged that she was verbally abused.
The matter was reported to the police by both Kallon and Isha. Kallon was detained by the police for about seven hours questioning and was released on $11,000 Conditional bail.
Kallon's post on his official Facebook book page is a clear manifestation that his love for Sierra Leone  supersedes their individual differences