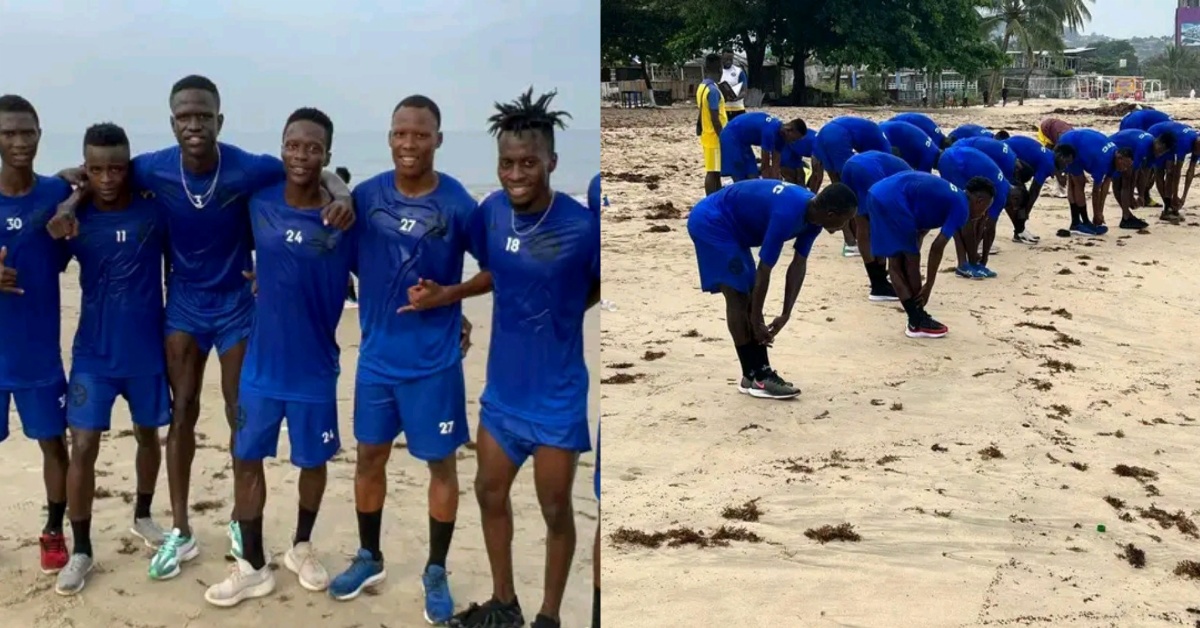 Old Edwardians FC Complete Nine Signings as Build-up For Upcoming Premier League
With the Sierra Leone Premier League gearing up for the commencement, clubs are under intensive preparation and ready to battle it out for the championship.
Last week, Concord Times Sports commenced its official build-up to the new league season with East End Lions and in our second edition, we are now looking at how one of the oldest and most popular clubs, Old Edwardians Football Club better known as the School Boys preparing for the new season.
The 1990 champions have a very poor outing last season, battling and surviving the relegation battle as they were able to finish 14th place in the log, with that in mind, the club stakeholders get-off a flying start in re-branding and reshaping their approach to the new season with an administrative ball rolling with Commissioner Richard Hindolo Senessie continues to serve as the substantive Chairman of the Club and renowned Business Man-Mamadu Bobor Barrie been appointed Team Manager of the Club.
Among the new appointees was lawyer Africanus Sorie Sesay who is now serving as the new Secretary General of the club to be assisted by former Old Edwardians FC player Amidu Freaky Koroma.
Eminent Old Edwardian Elvis Kargbo Esq. continued to serve as General Manager of the Football Club while the Vice Chairman is Martin Macauley, Assistant Team Manager Abdul Aziz Jalloh, Financial Secretary Augustine Hinga, Treasurer Elizabeth Tity Jalloh Esq, Public Relation Officer Alhaji Mansaray and Technical Director John Ajina Sesay.
As an already indication they meant business, and are ready to face the league challenge, the Executive moved to raise funds for over 160 million old Leones for player transfer with the club already completed a total of 9 signings which includes; Gibrilla Kamara from Champions Bo Rangers, Alhassan Jah, Ibrahim Kabbah popularly known as "Taribo", John Obi, Alex Perry.
Alhaji Mansaray, the club's Media and Communication Officer in an interview with Concord Times Newspaper said: "It was a disappointing season for us last time out, so as a football team, we move to start preparing for the upcoming season
immediately the season ended."
When asked about the ambition of the club for the upcoming season, Mansaray said that the team is not focused or laying too much emphasis on winning the league this season. He said: "The main aim this season is to rebuild. We want to go back to those days when we are known as a player producing club."