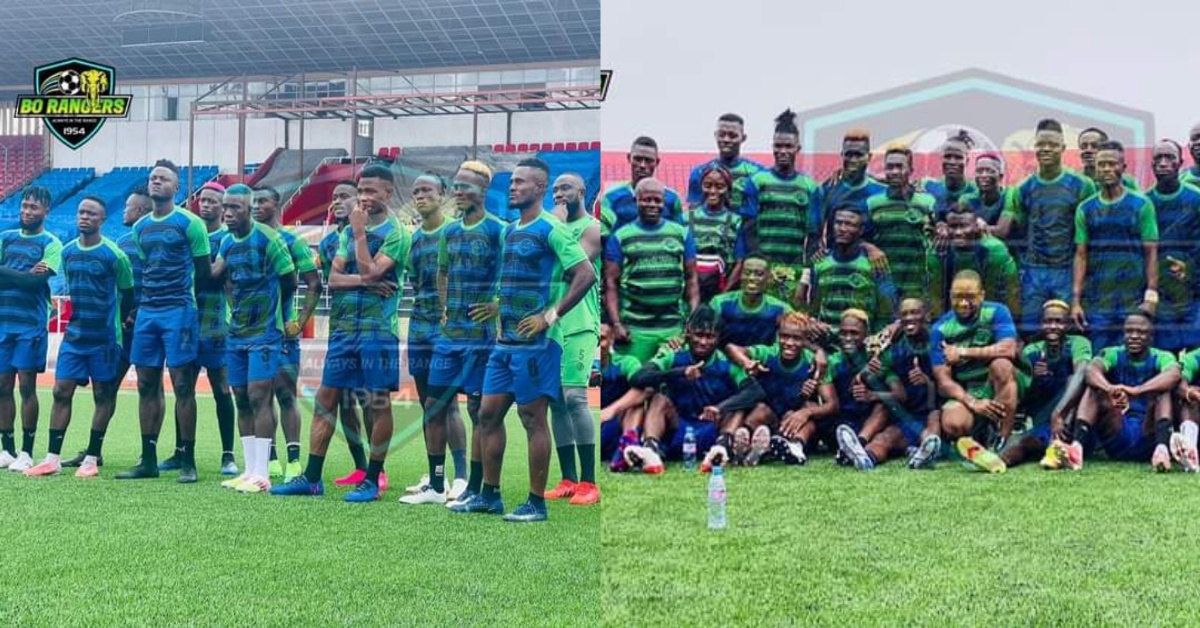 Read What Bo Rangers Said to Their Fans After Crashing Out of CAF Champions League
The Bo Rangers FC say thank you for supporting and believing in the team.
This is the first time in the club's history to play a continental league and we're happy to have competed with pride. This in itself is winning! We're excited to have gone through the preliminary round but we're grateful to have come this far.
Yes, our journey has ended in the TotalEnergiesCAFCL this season but we shall certainly come back next season.
Our players are excellent and we appreciate their bravery and talented display in this competition. #TheElephants
Our darling fans, it was a good fight and we promise to continue with the progress of the club. Today, Bo Rangers FC is recognised globally as Champions of Sierra Leone.
Congratulations to our newfound brothers CRBelouizdad. We hope to continue as partners in football for club and player development.