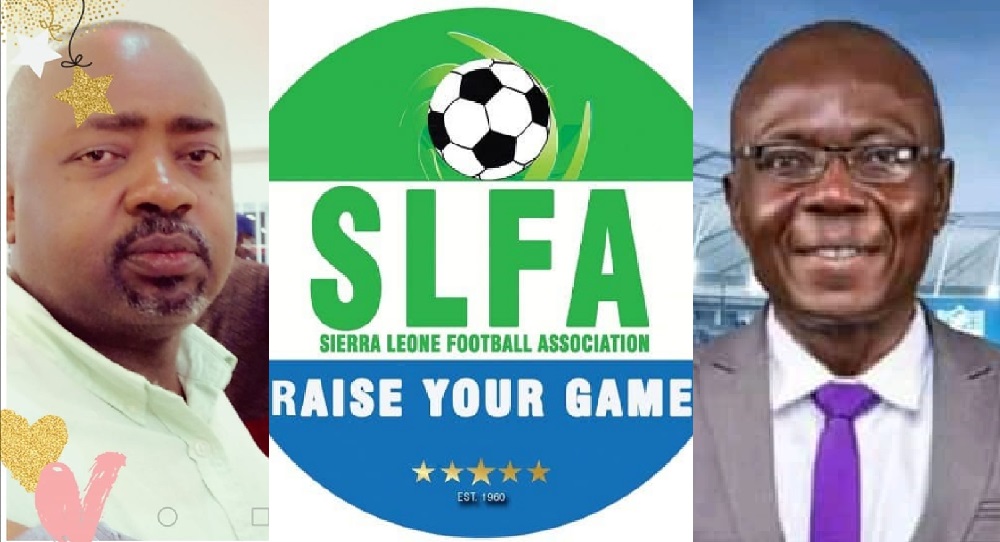 Sadick Nyarkoh Vs Thomas Brima – Everything You Should Know About SLFA Presidential Election
Today, members of the Sierra Leone football Association (SLFA) will elect a new president that will regulate the affairs of football in the country.
In Makeni where the elections will be held, 57 delegates from across the country ranging from regional chairpersons, district chairmen, premier and division one club representatives and national associations will decide the fate of Sierra Leone Football for the next four years.
---
SUGGESTED READ: "Unreasonable Decision" – Mohamed Kallon Breaks Silence After Isha Johansen's SLFA Resignation
---
Two of the favourite candidates Isha Johansen and Rodney Michael have already decided not to contest.
Sadick Deen Nyarkoh and his followers stay at Konteh U hotel while Thomas Daddy Brima and his supporters are at Wusum hotel, and both camps are hopeful of victory in today's much anticipated election.
---
SUGGESTED READ: Why I Resigned as SLFA President – Isha Johansen Finally Releases Statement
---
The election is won by a simple majority in a race where delegates could become delicate.
Sierraloaded will bring you more updates on the election.